Reasons for wearing
Compression Socks
Why wear Compression Socks?
Socks can do more than keep your feet warm and dry - specialized socks can improve and prevent many health conditions.
Compression socks - or compression stockings - are specialized socks that apply gentle pressure to your legs and ankles. They can help improve blood flow from your legs to your heart.
"Compression socks have also been shown to help decrease swelling and pain in the legs and ankles" explains Satish Mohan, M.D., a vascular specialist with Riverside Medical Group. "By applying pressure to the legs they reduce the extra fluid in the legs, reduce inflammation, and ultimately improve blood flow through the veins to the heart."
#1 Plus Sized Compression Socks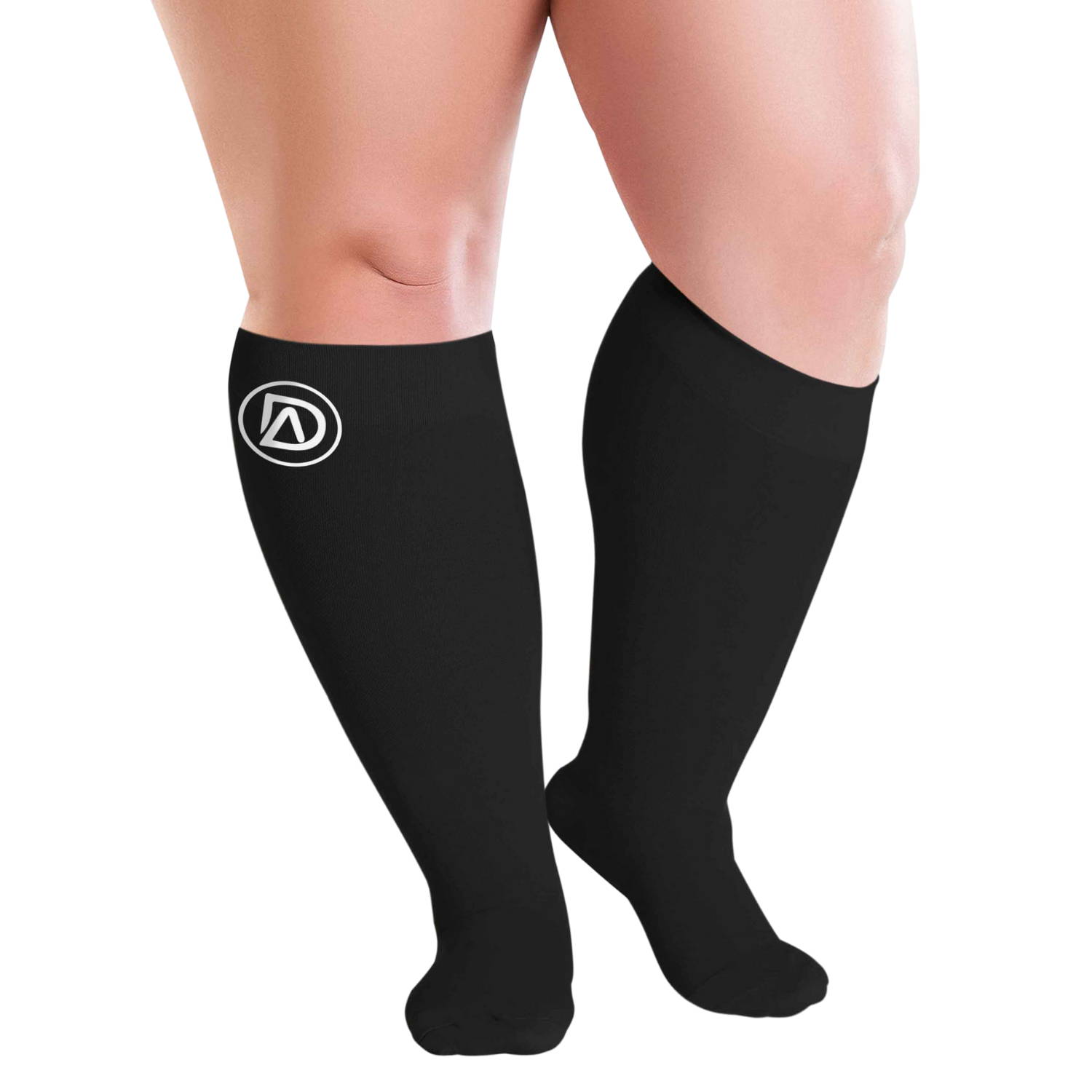 Affordable - most compression wear ranges from $50 and up

Help push blood and fluid upwards to reduce swelling in legs and feet

Excellent for long flights
"They fit over my fat calves!"
"They fit over my fat
calves!"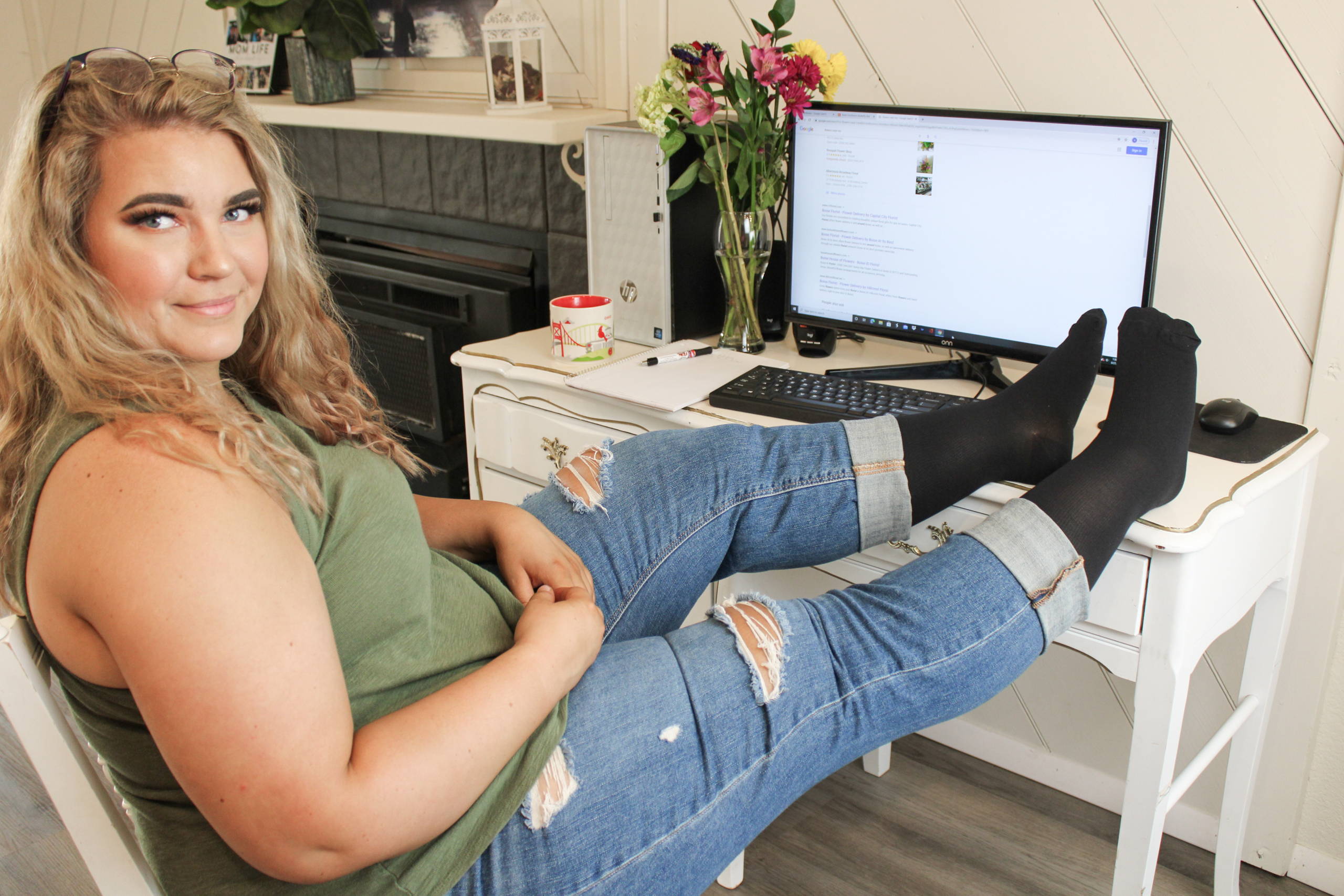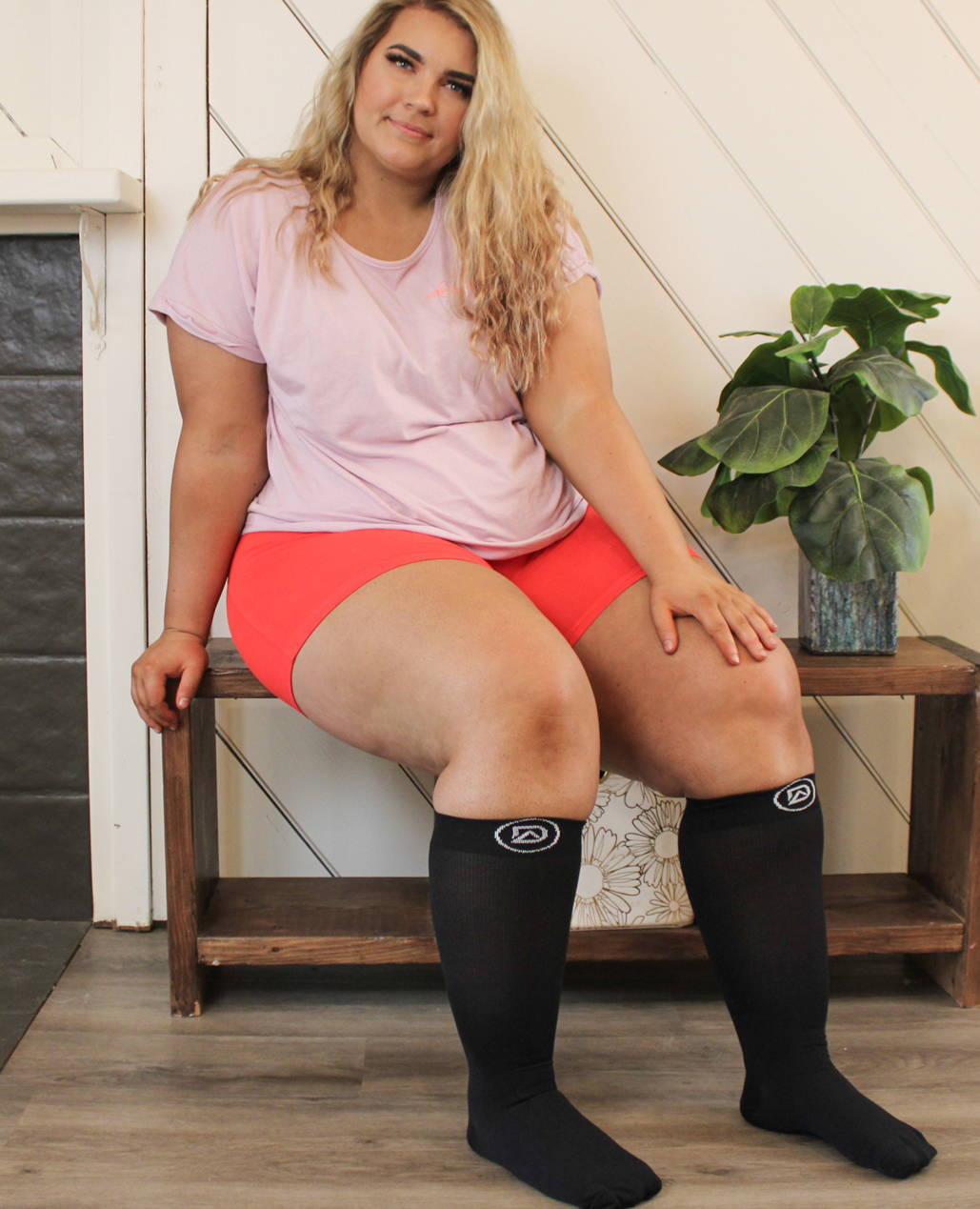 Finally!
Plus Sized Compression Calf Socks that are super comfortable yet supportive for men and women with wide calves!!!
100% No-Risk Money Back Guarantee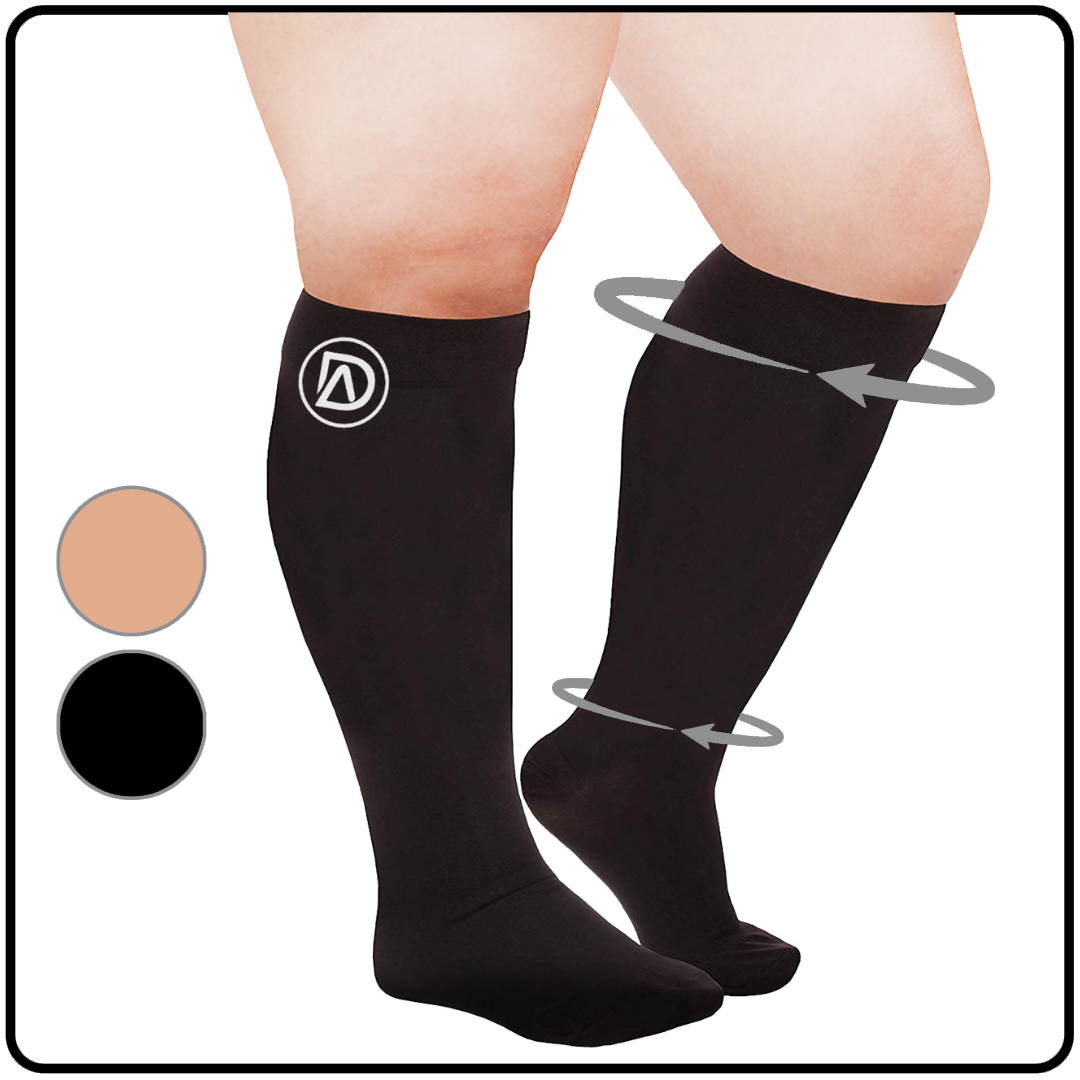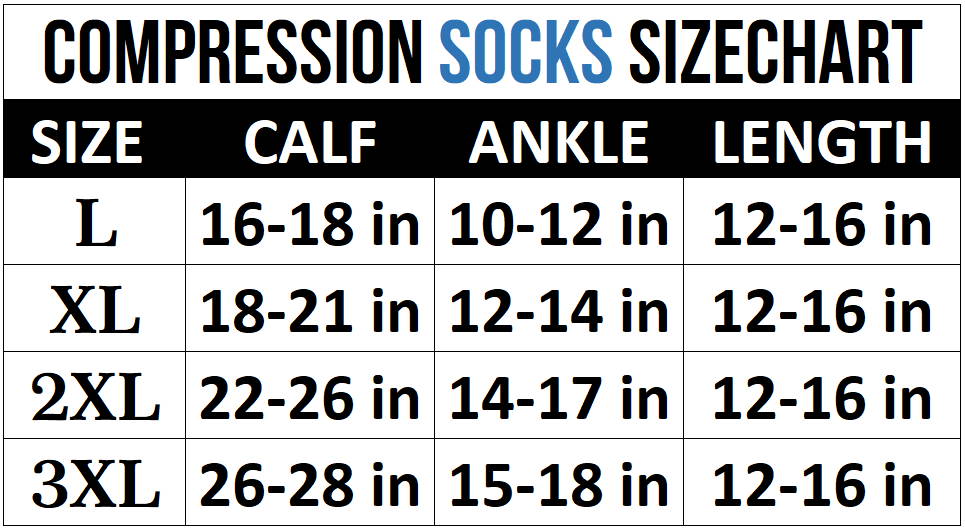 Choose your package and save big on your order!
Frequently Asked Questions:
What compression level are these socks?
Currently all of our socks and sleeves are 20-30mmHg compression.
Our socks stay in place all day for most customers.
What are the socks made of?
Cotton 73%
Spandex 19%
Nylon 8%
Latex Free
Will these make my feet swell?
Most of our customers do not have issues with feet swelling while wearing our sleeves.
Can I get a refund if they don't fit?
Yes, we have a 30 day exchange /refund policy
If they don't fit you can exchange them for another size or get a full refund
(Restrictions apply) - READ MORE HERE
Do these come in sleeves and toeless?
Will they help my edema or lymphedema?
Yes, compression socks have been used to help reduce swelling due to many medical issues.
We ship from California and Illinois.
Yes, all of our compression wear are unisex.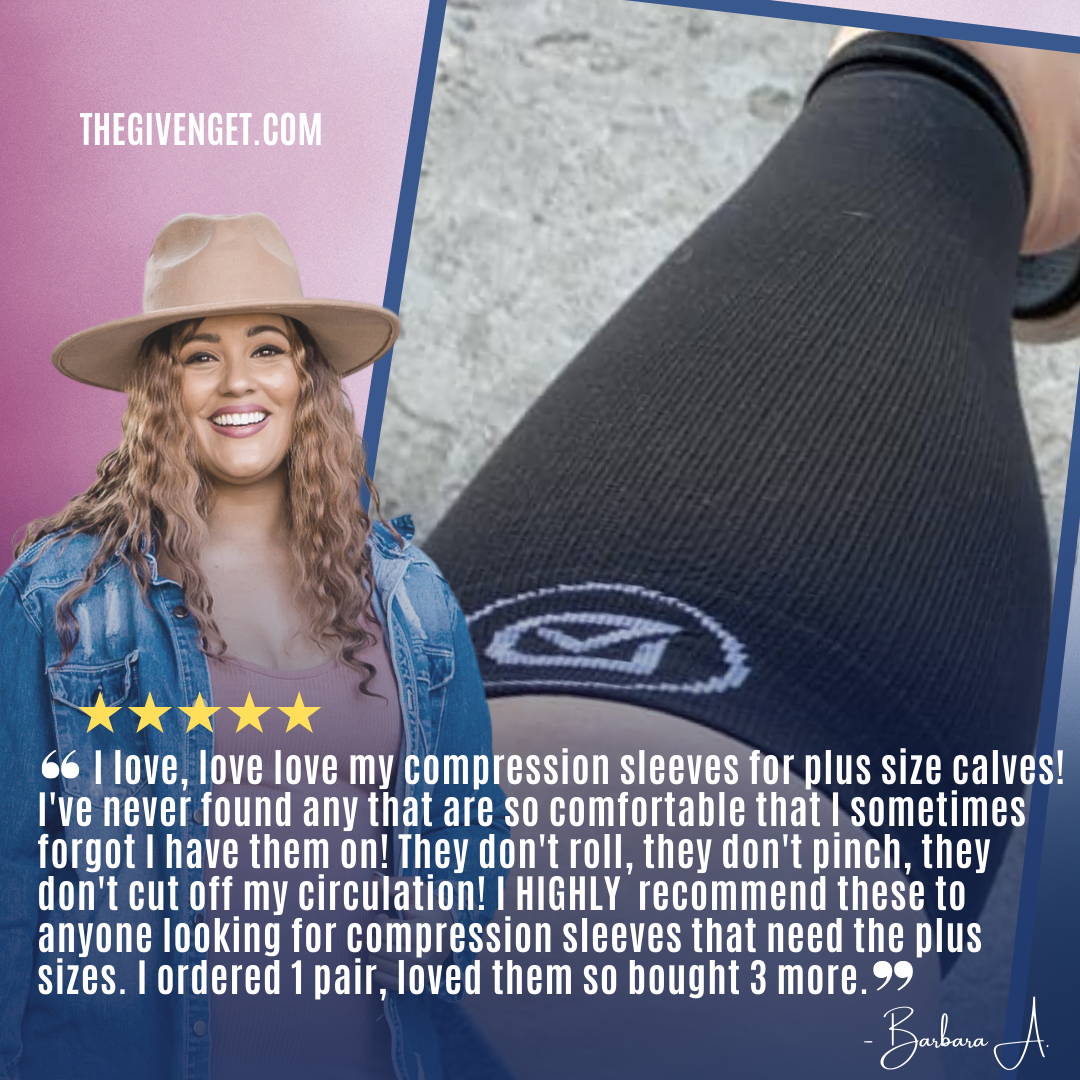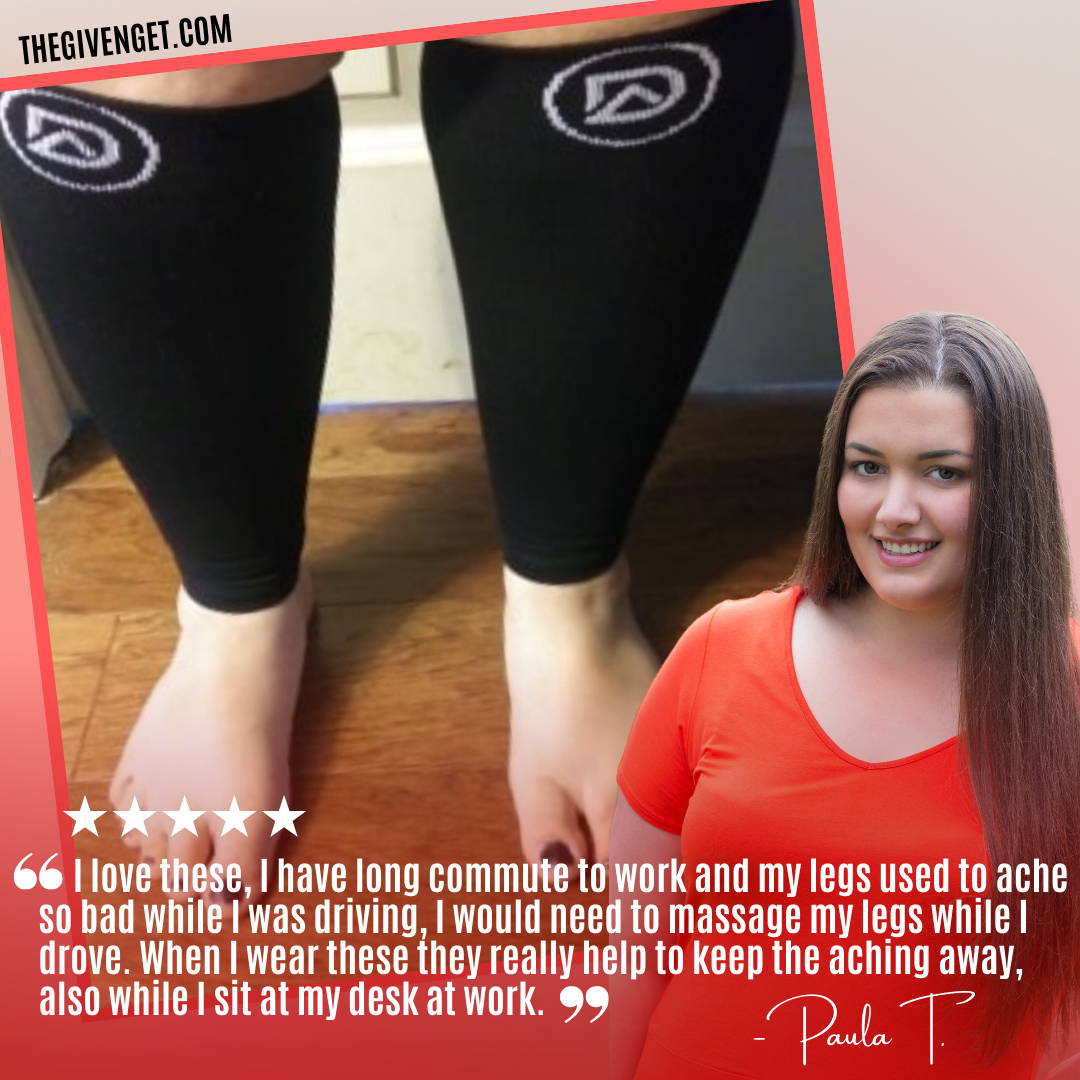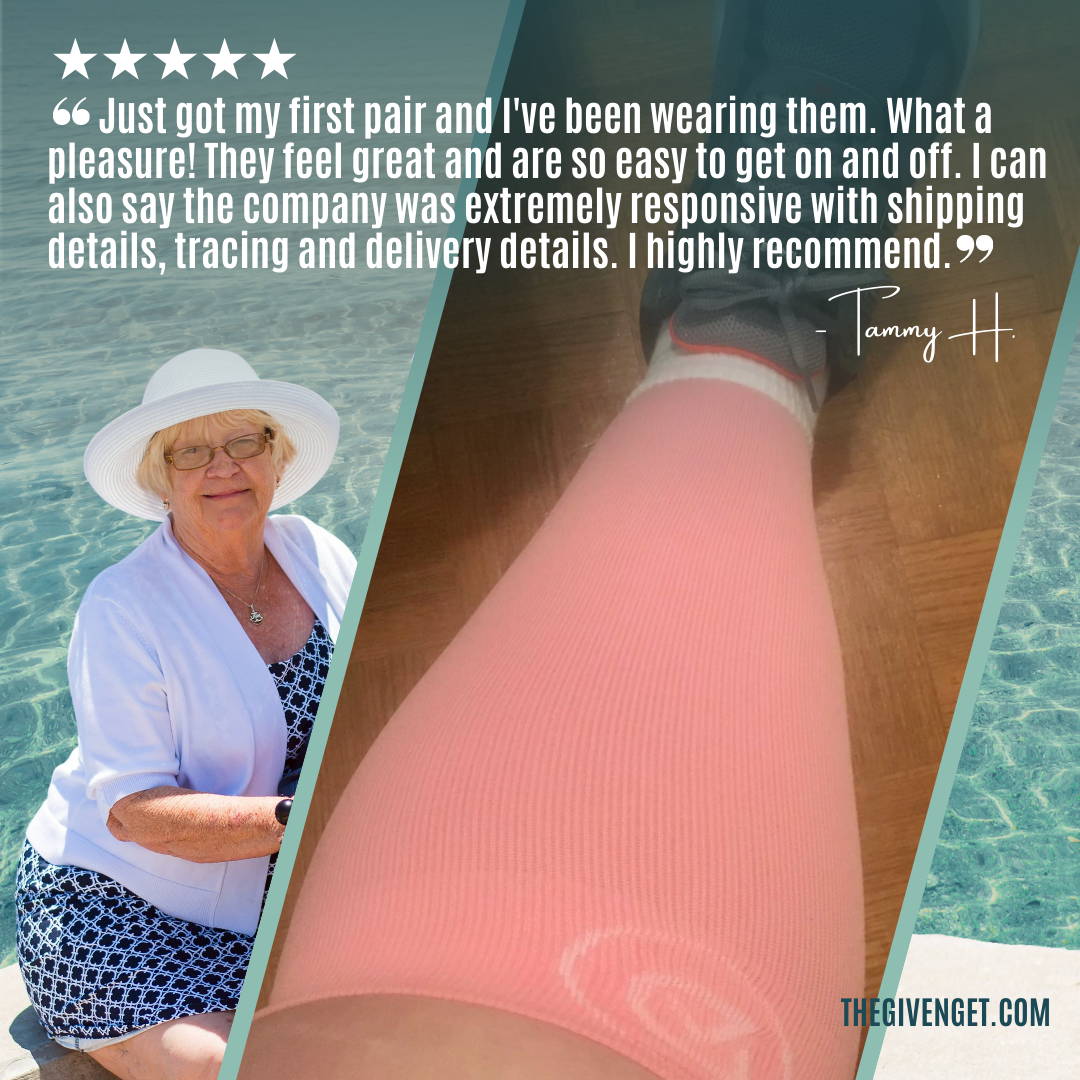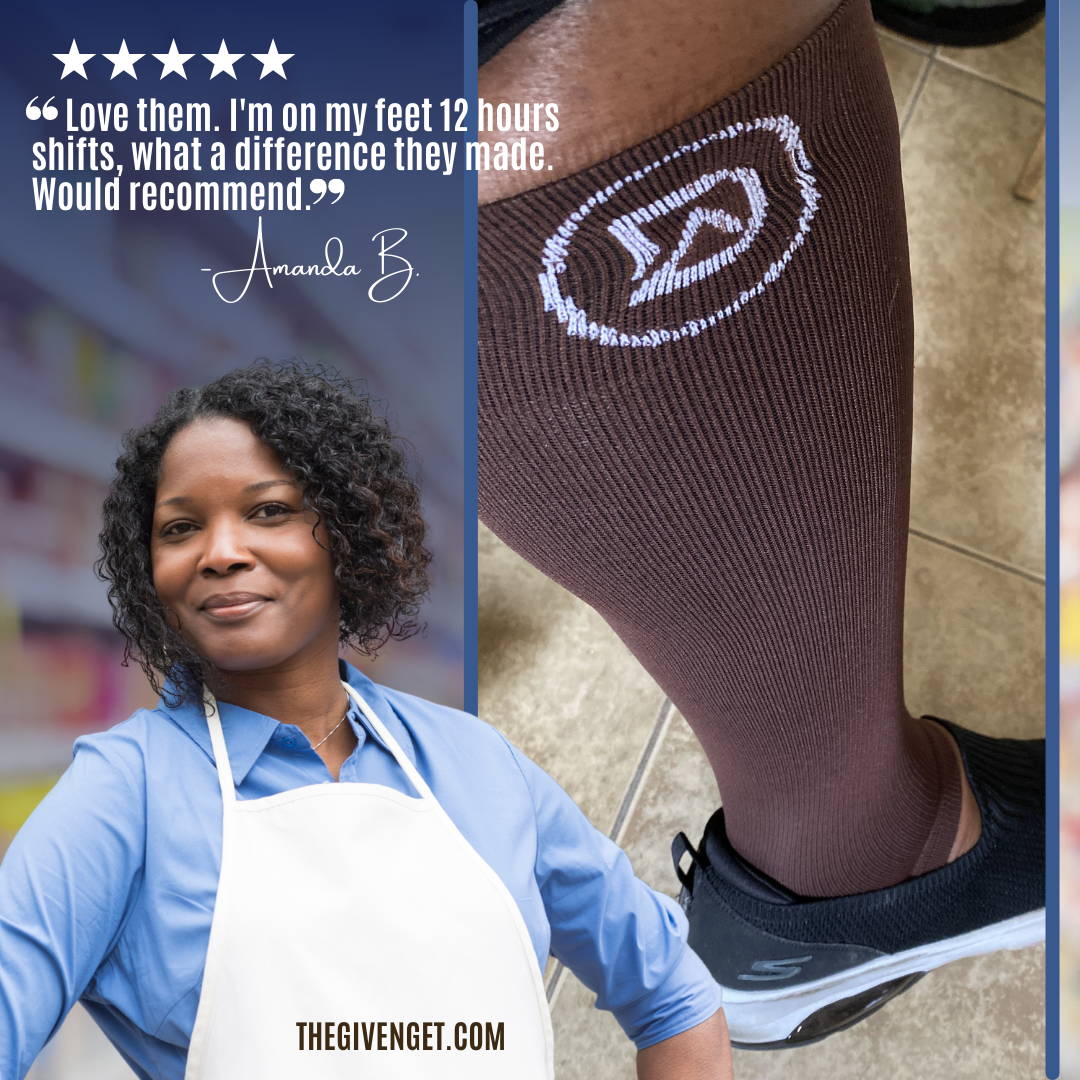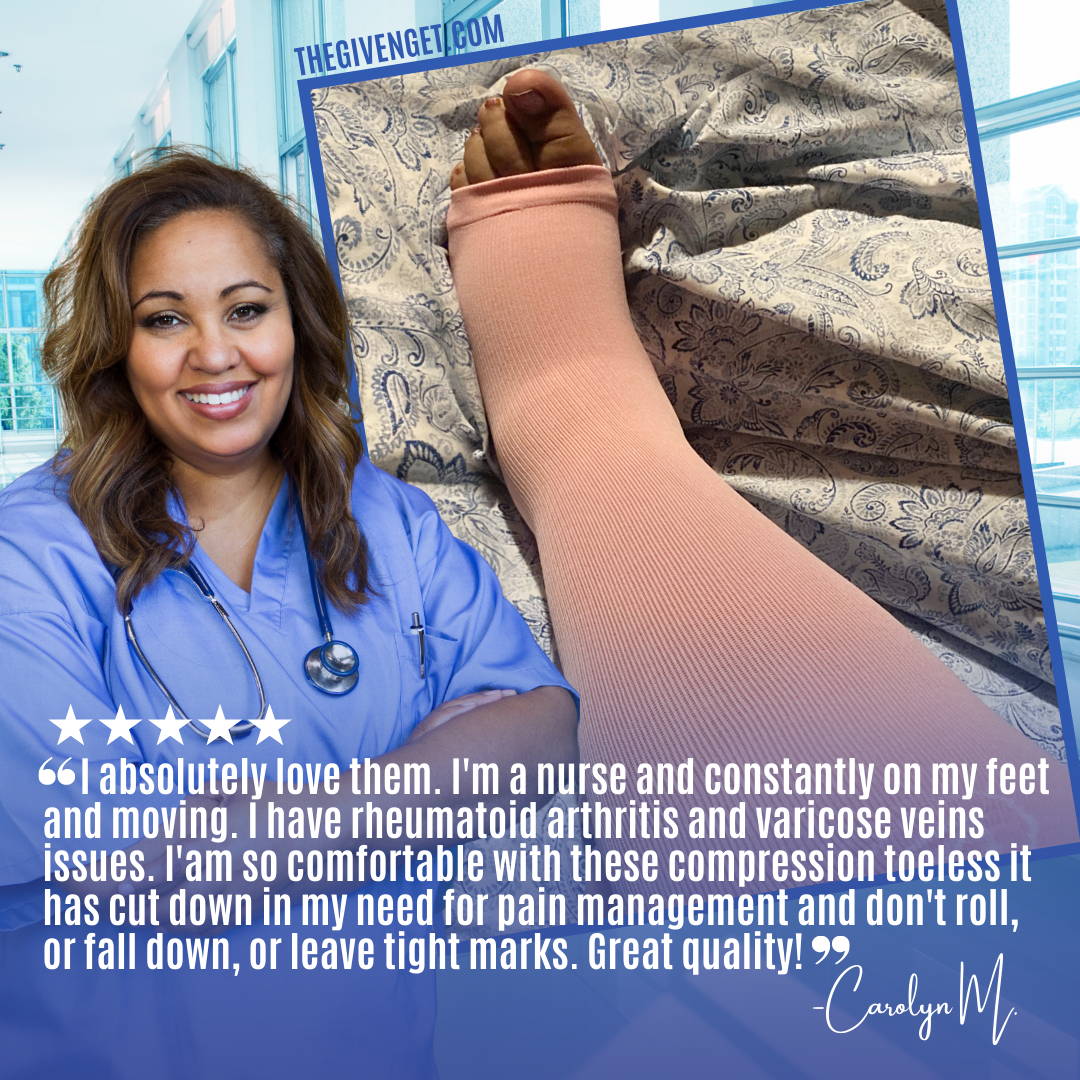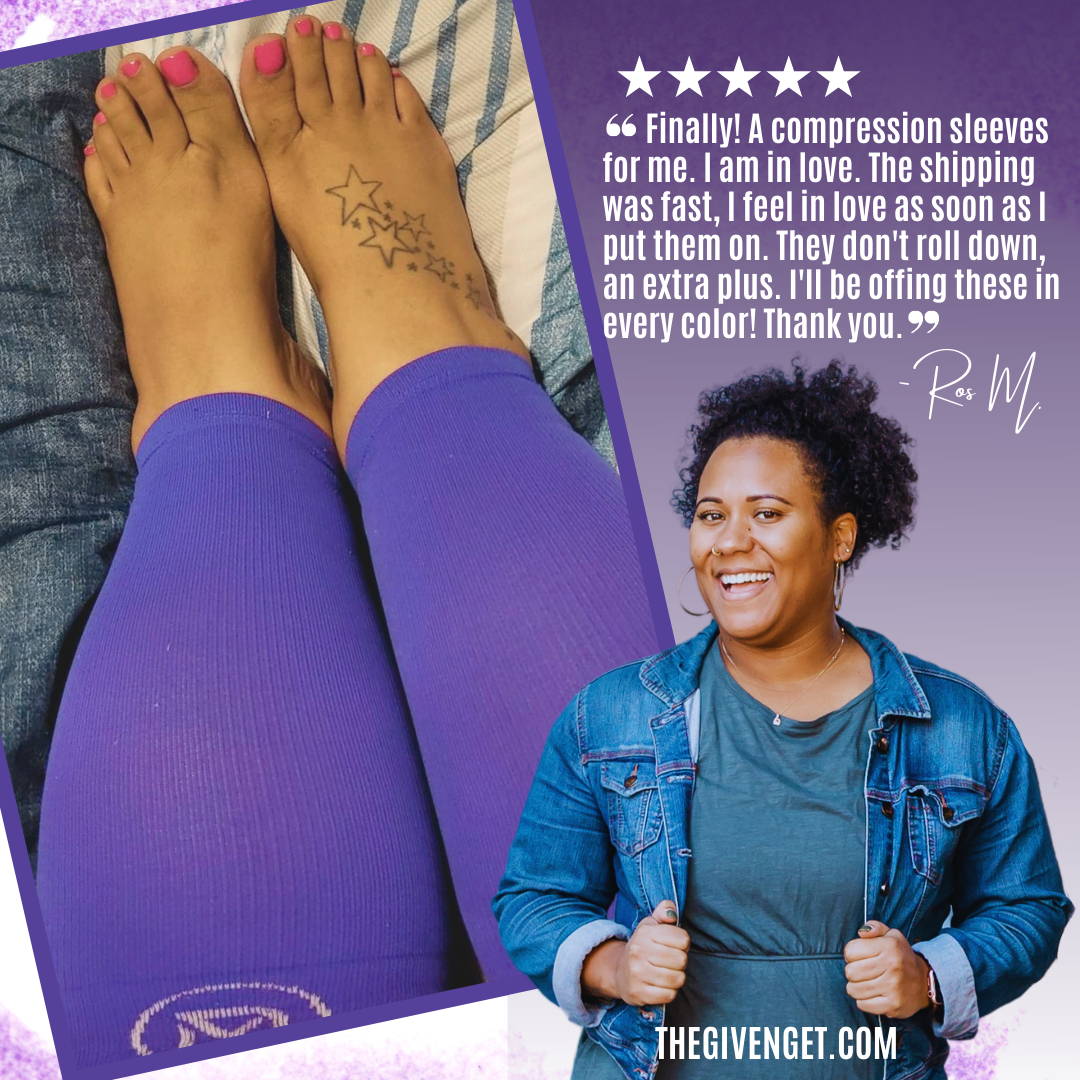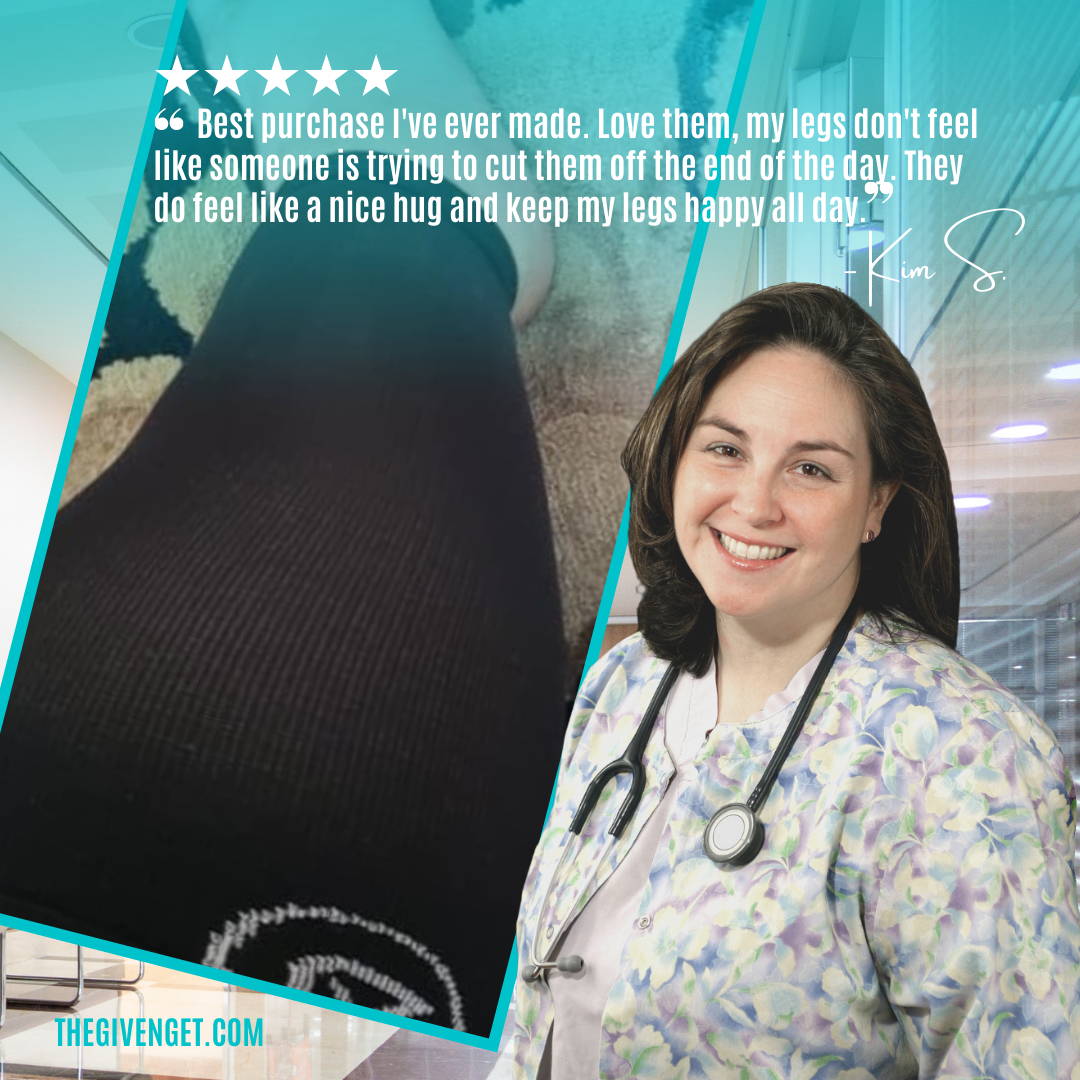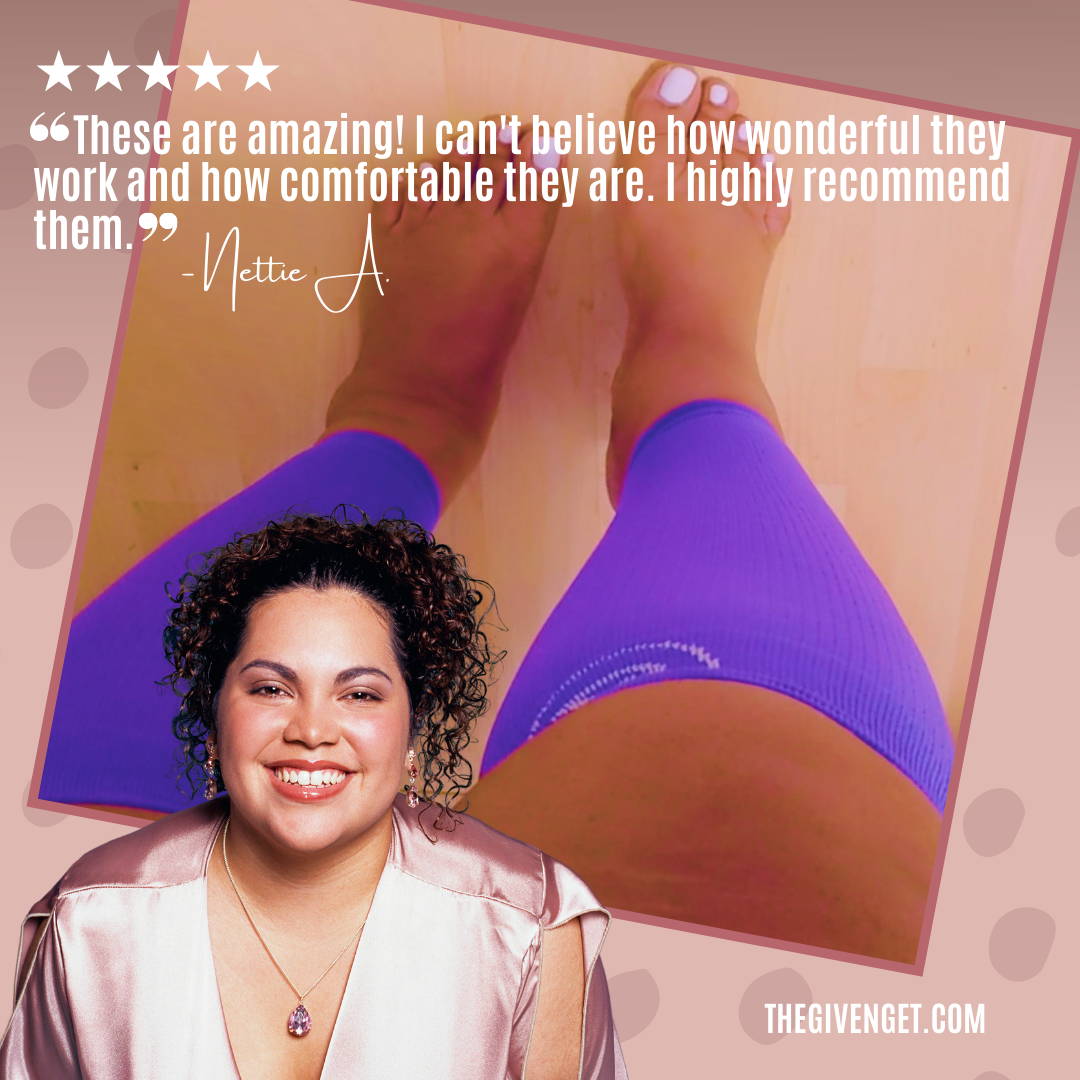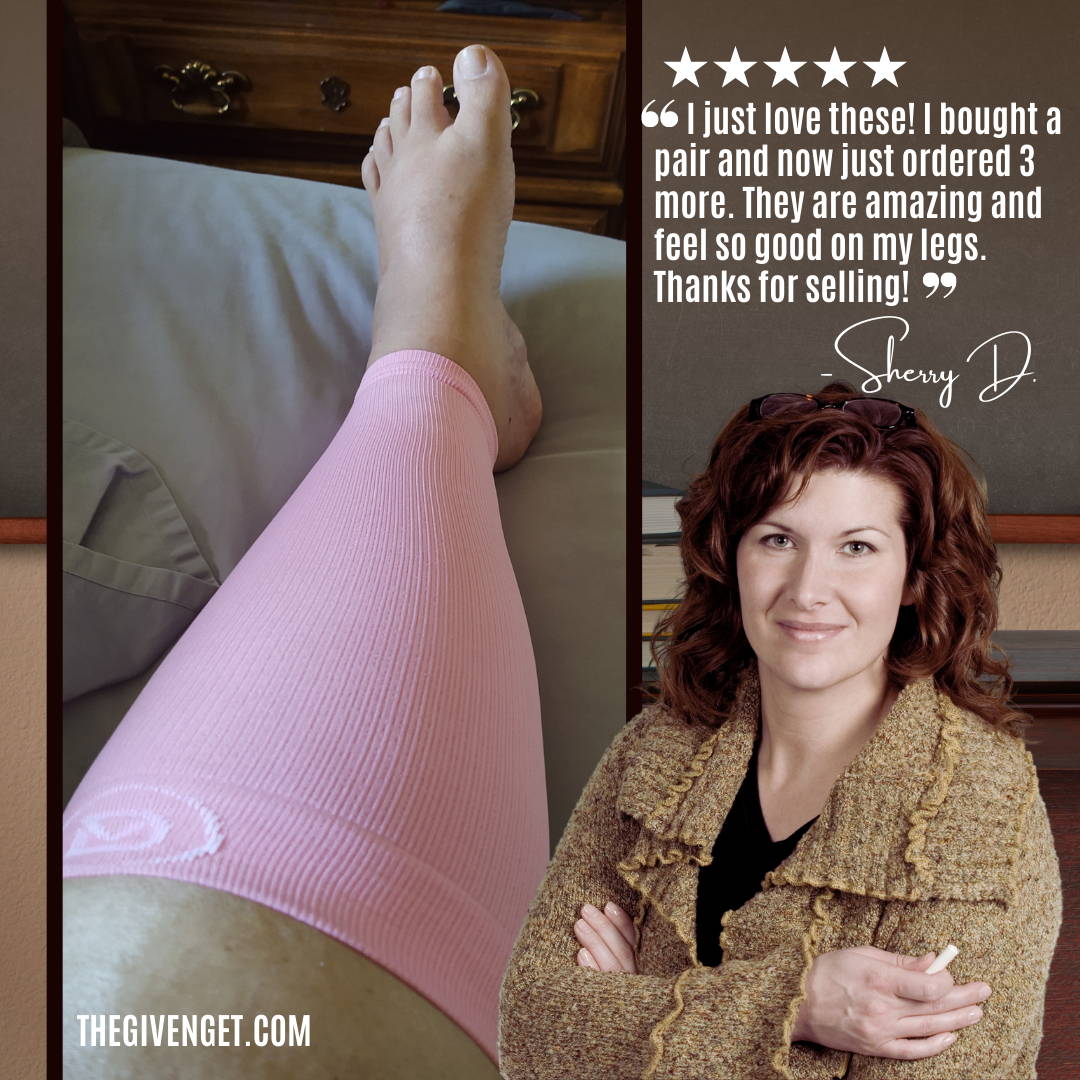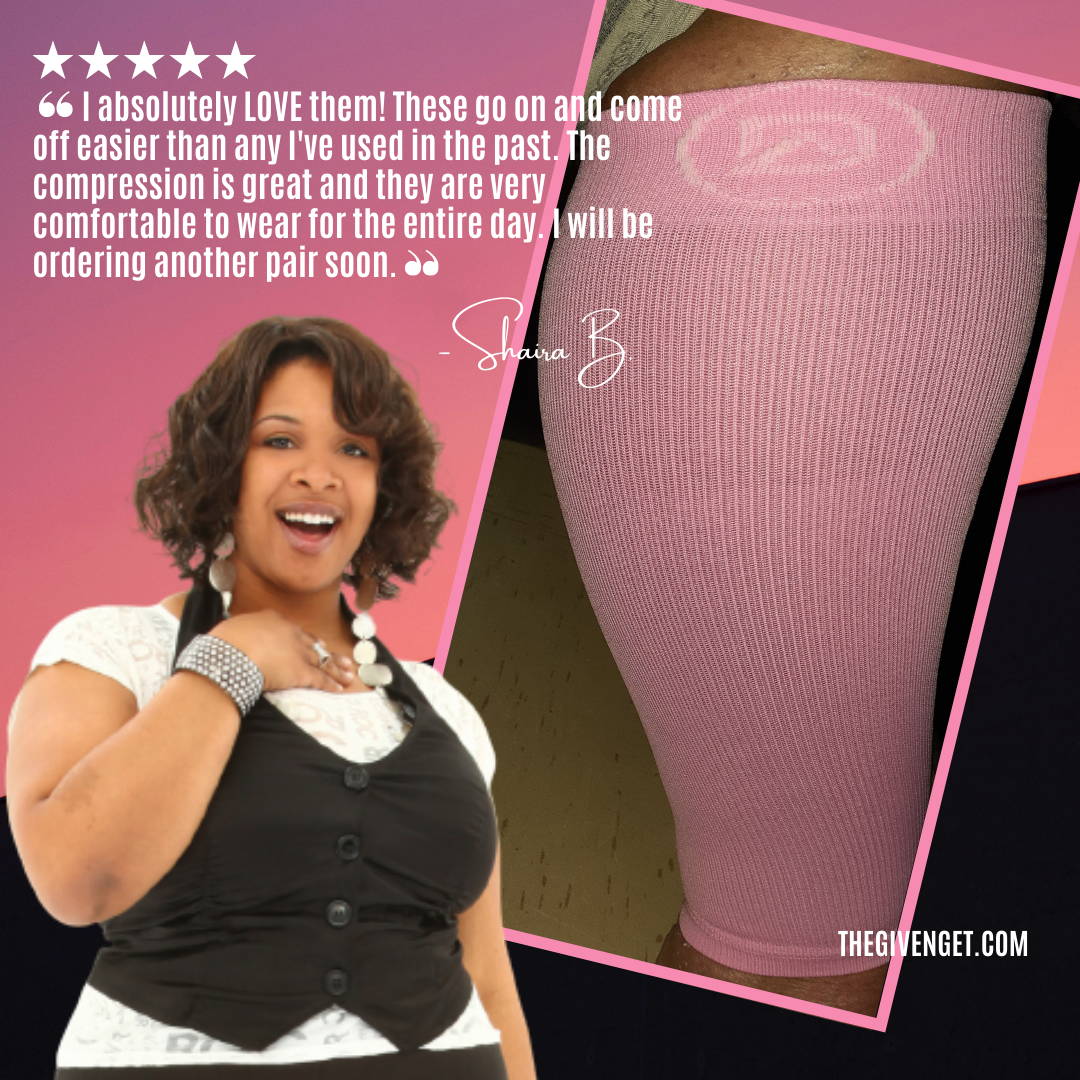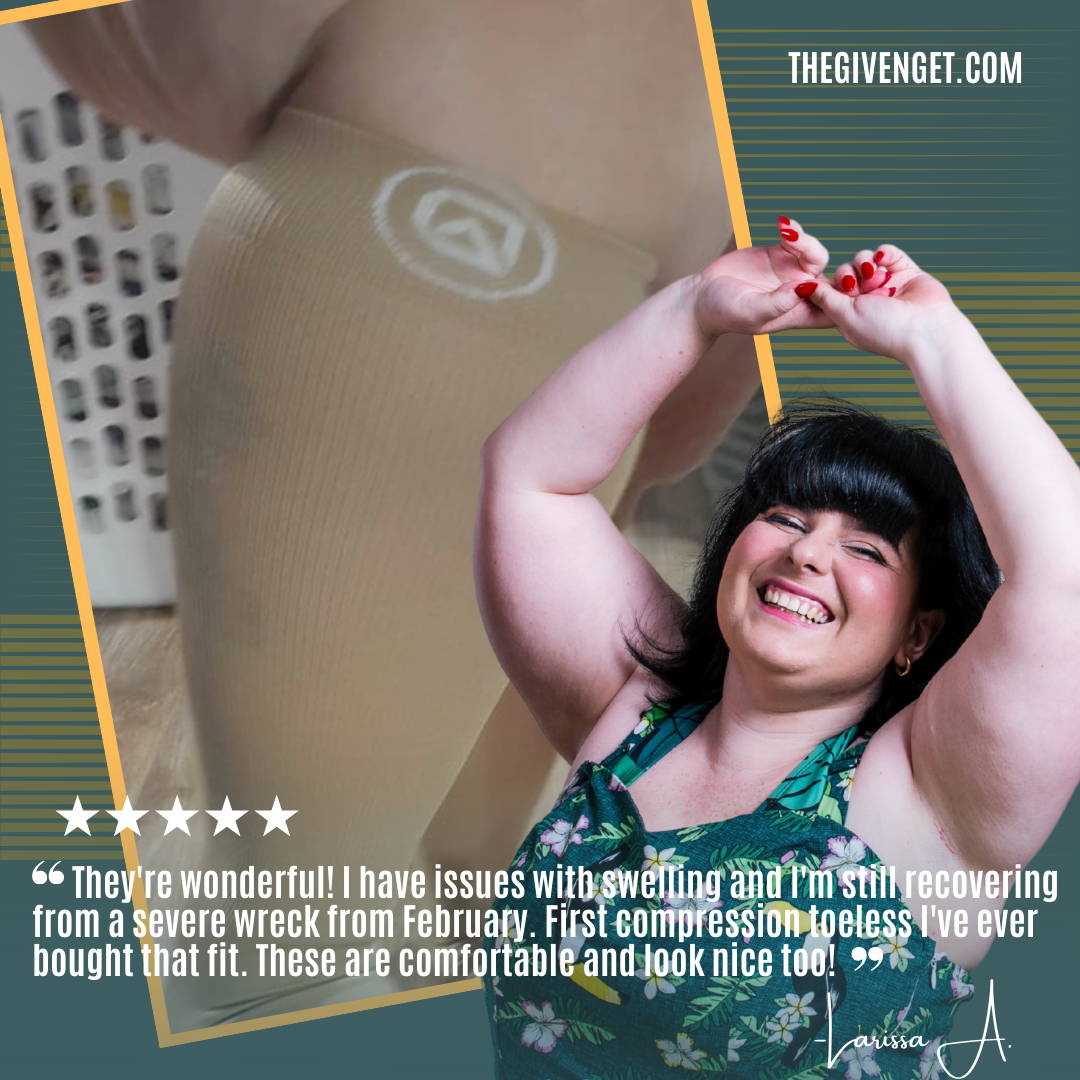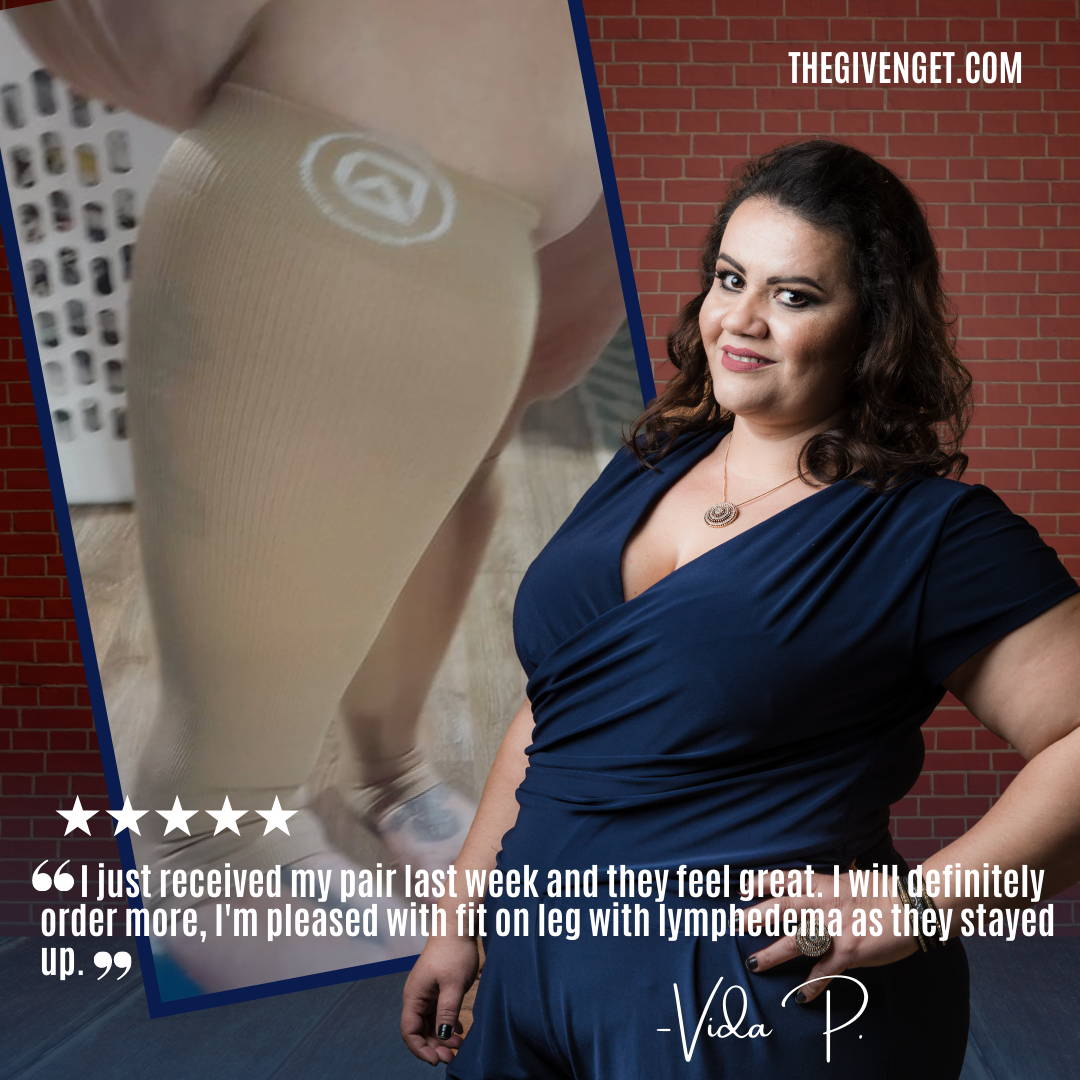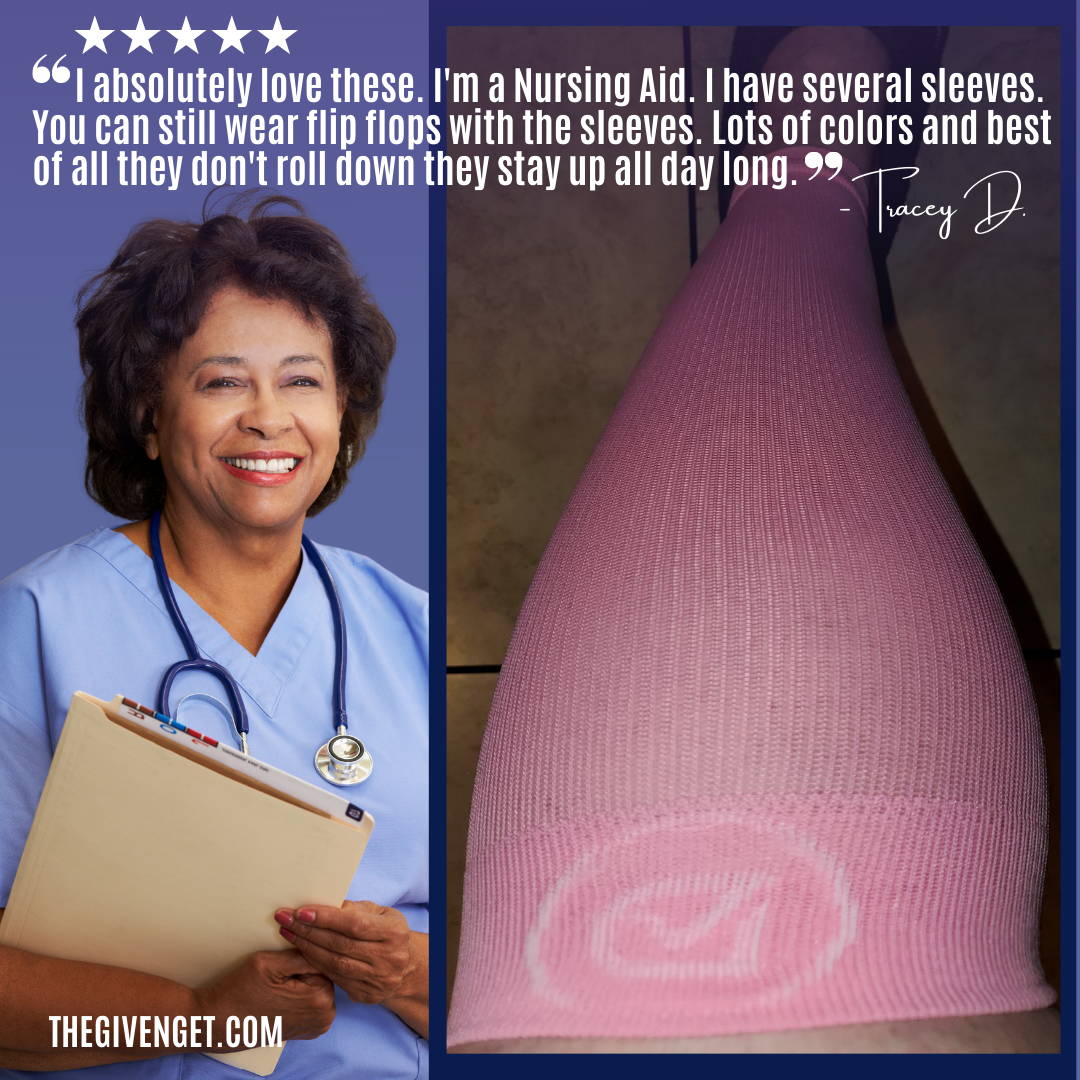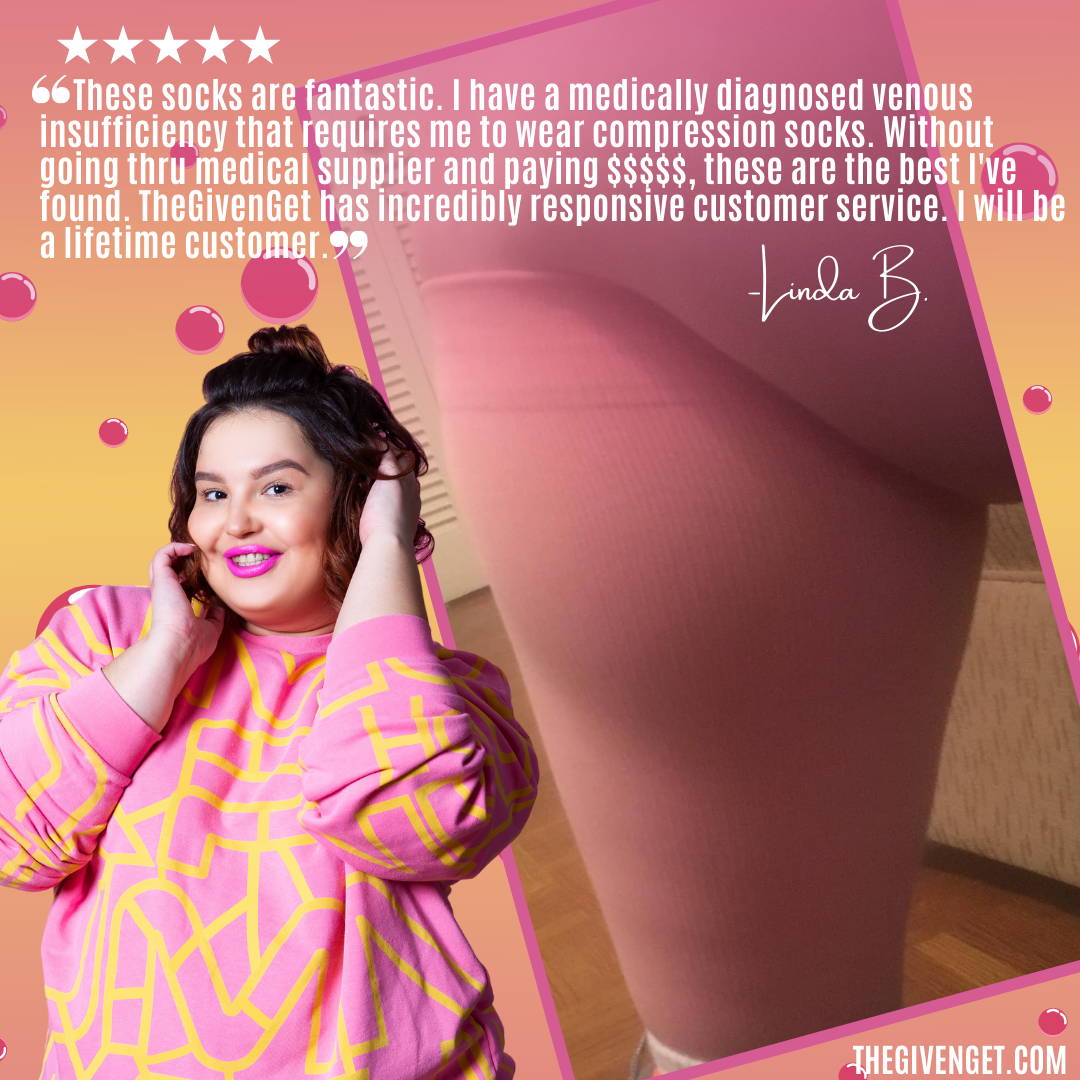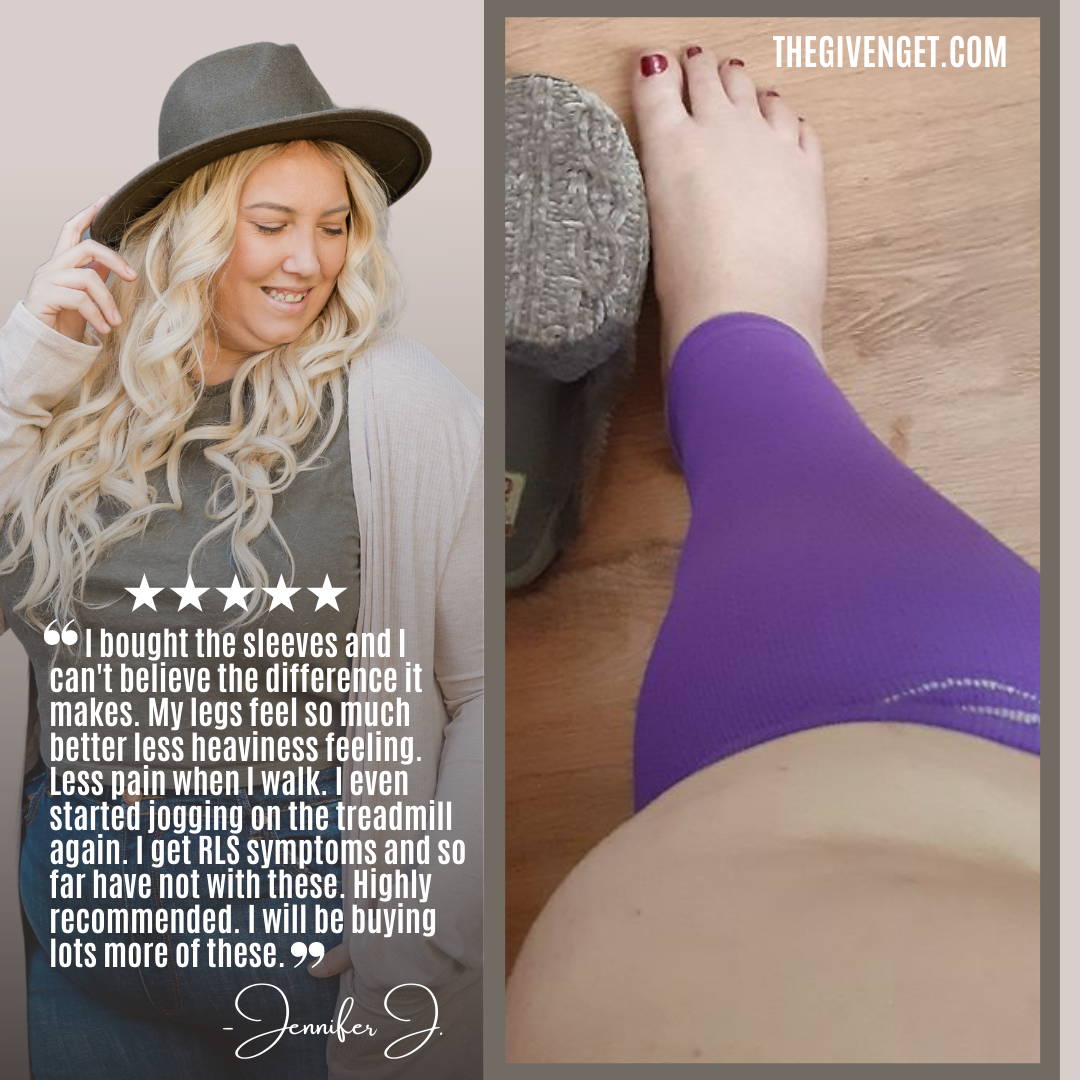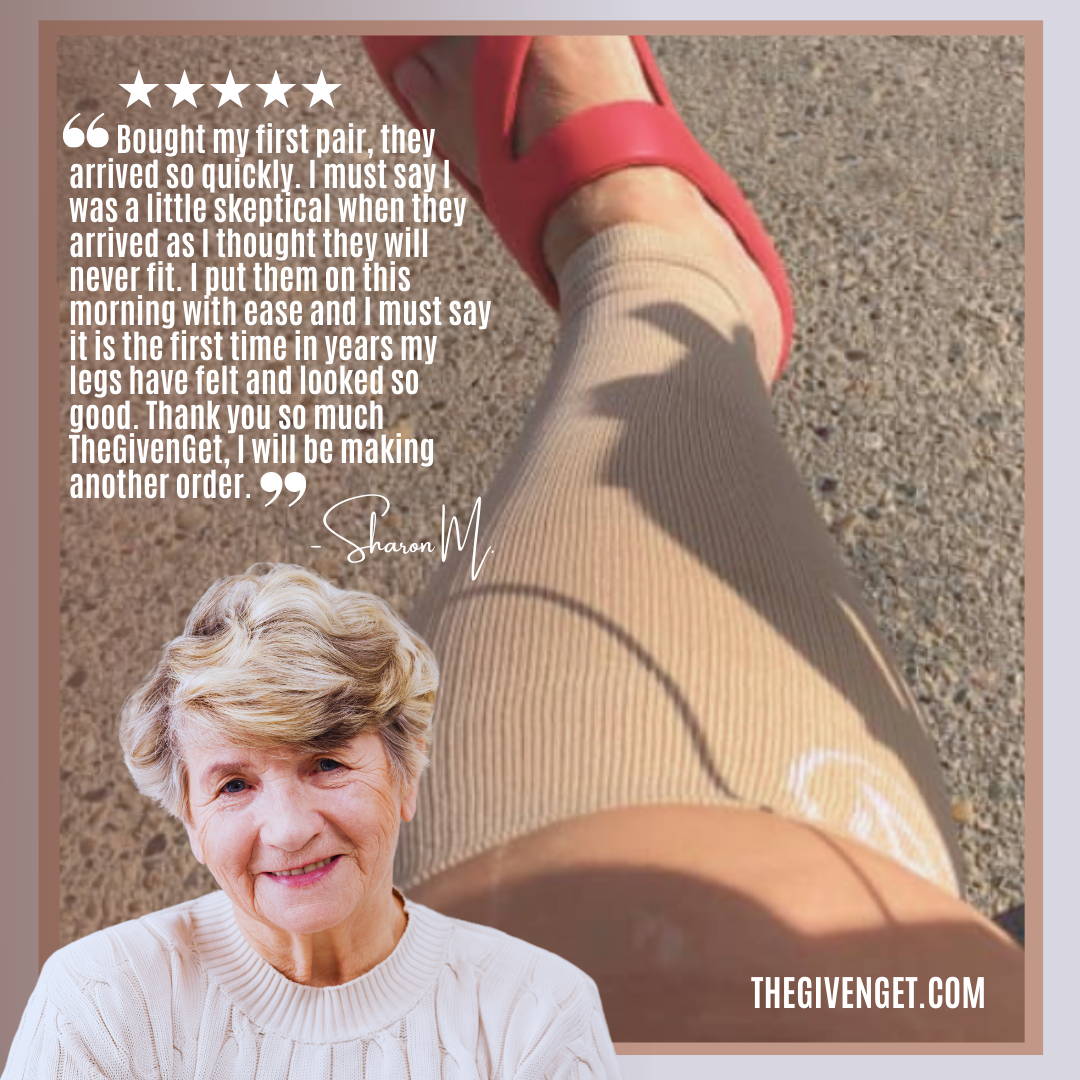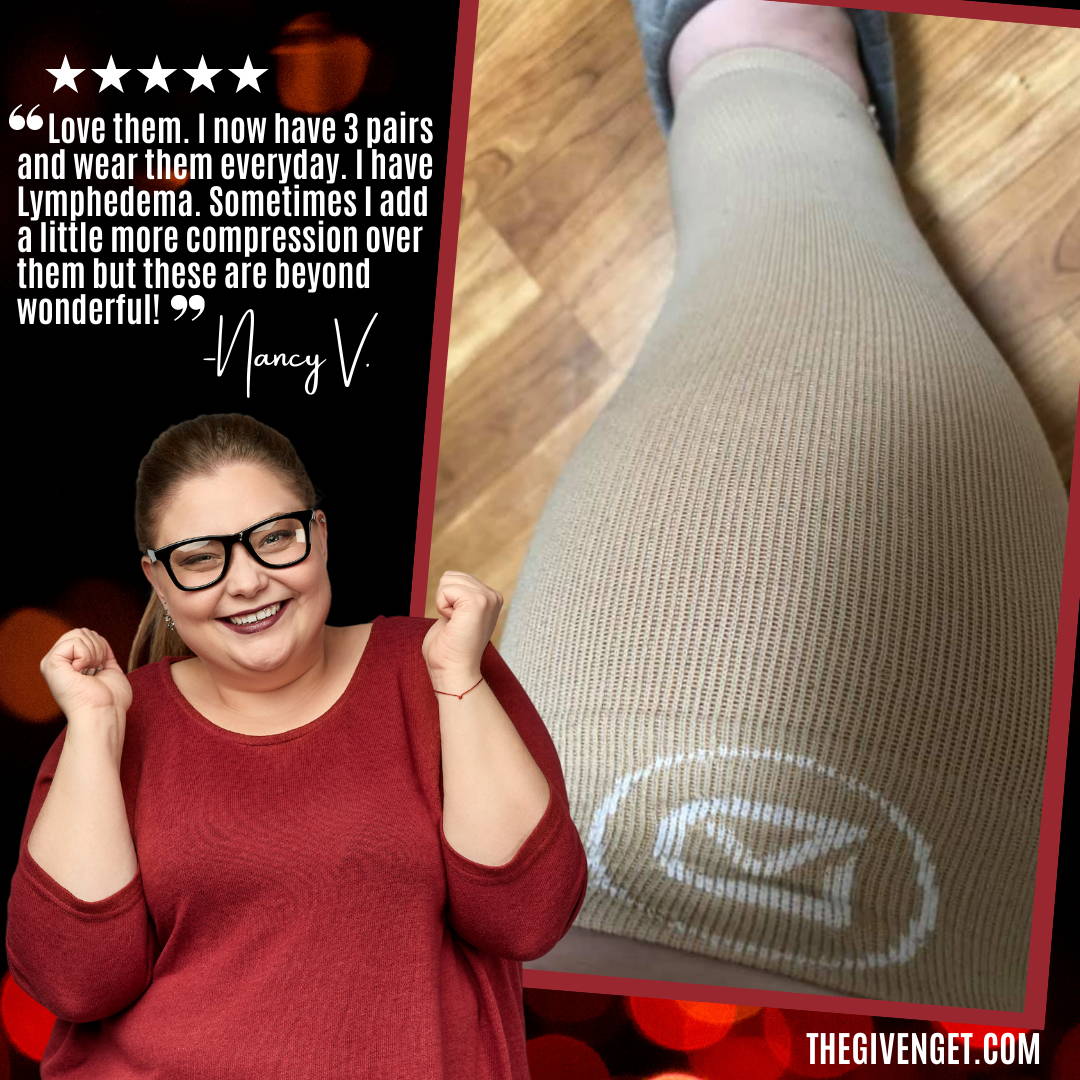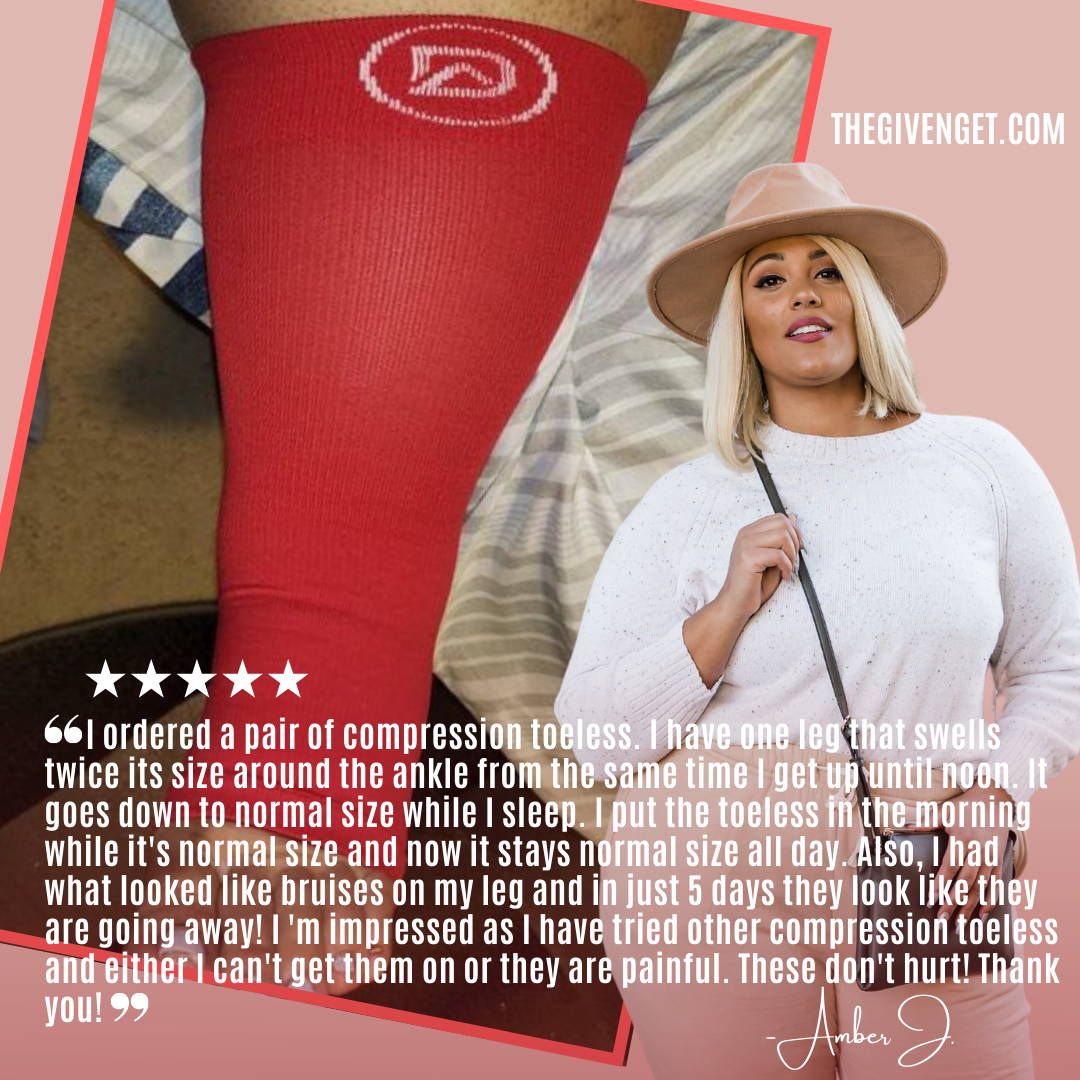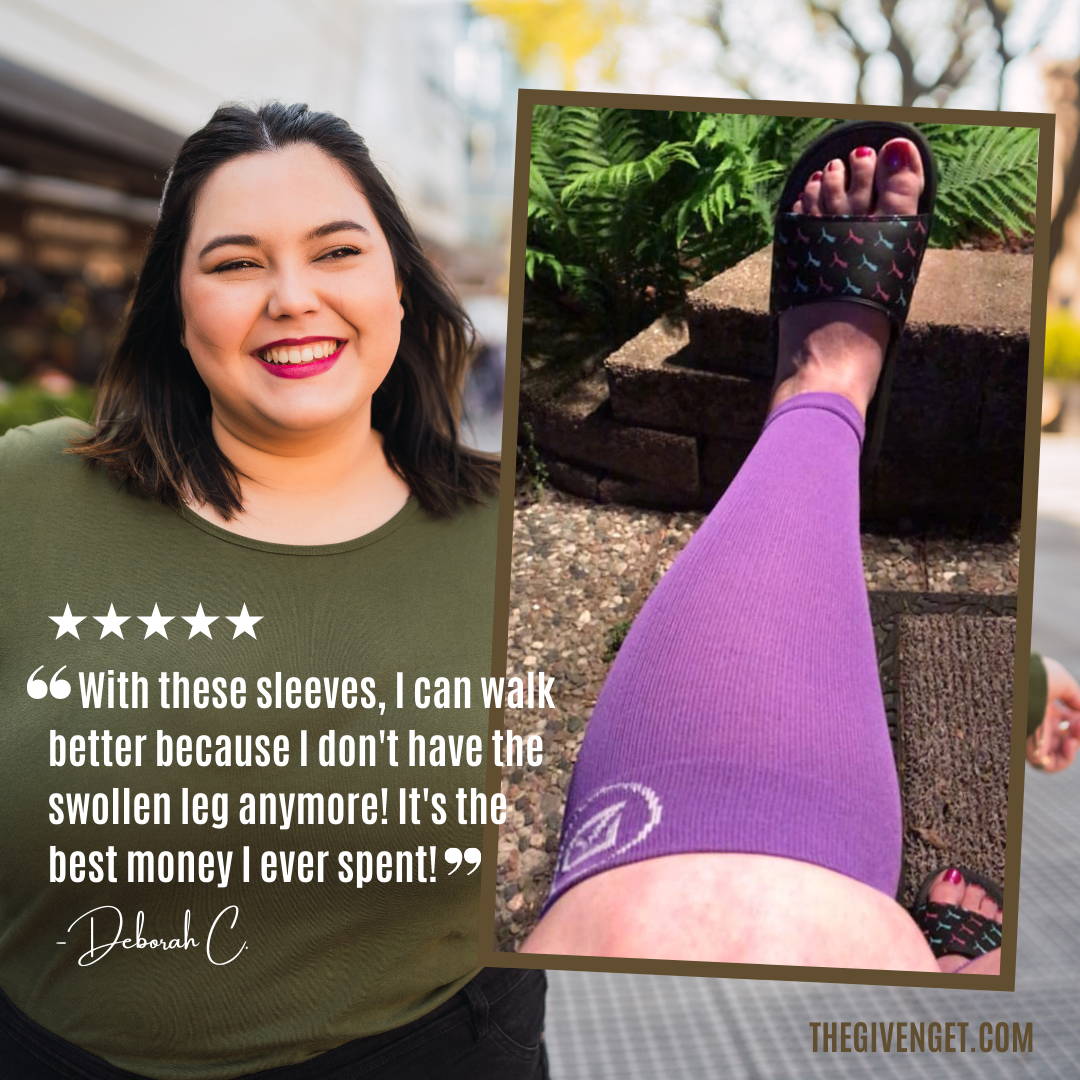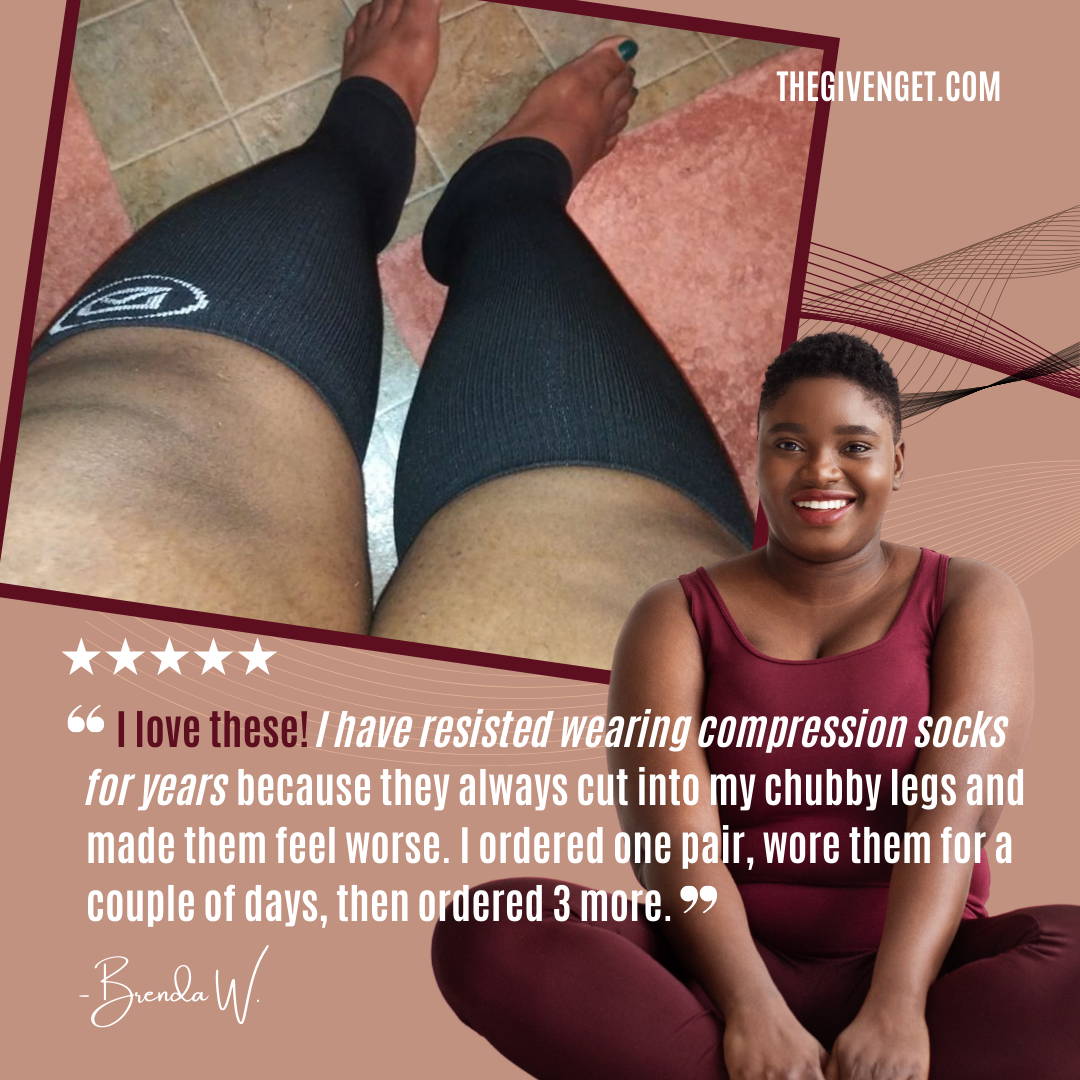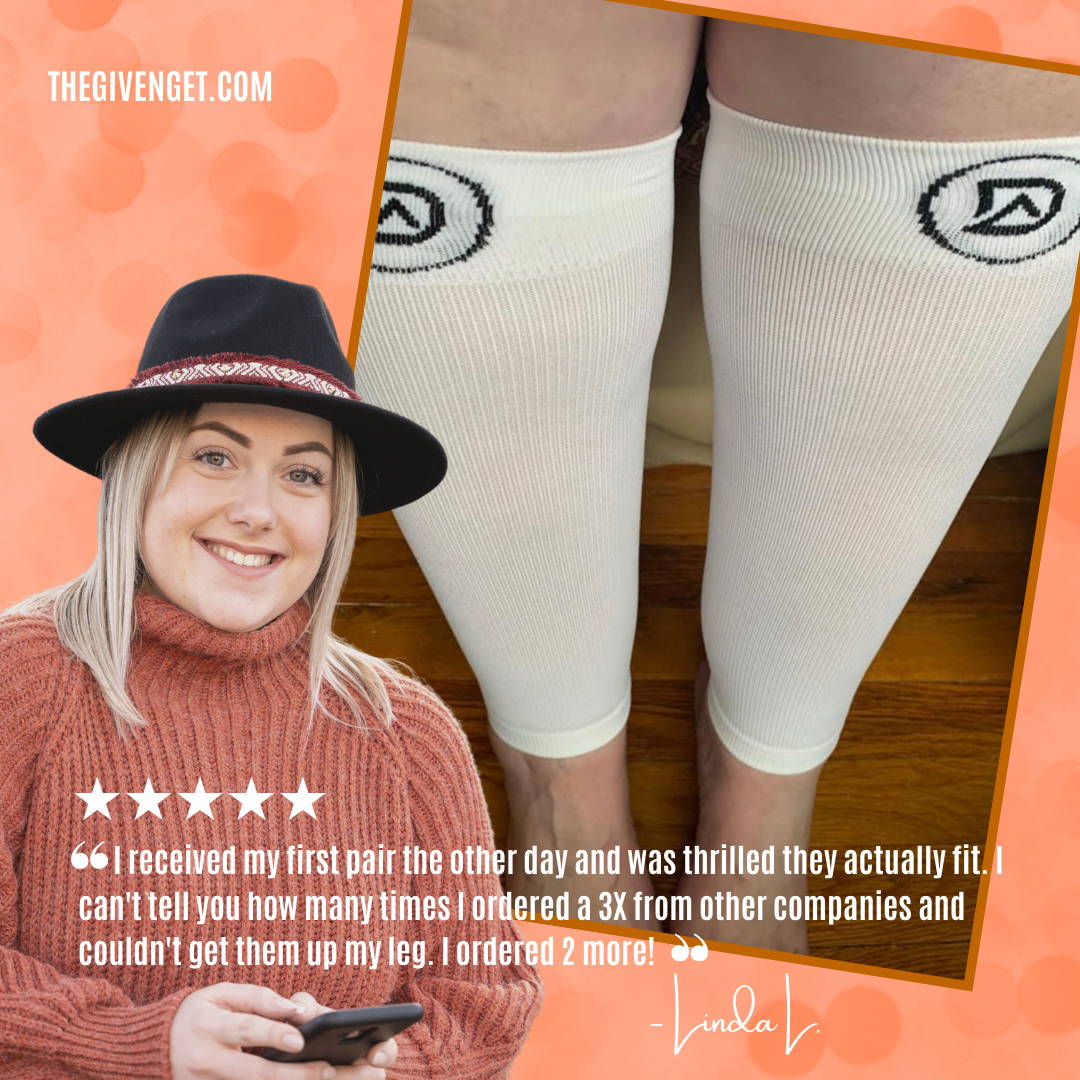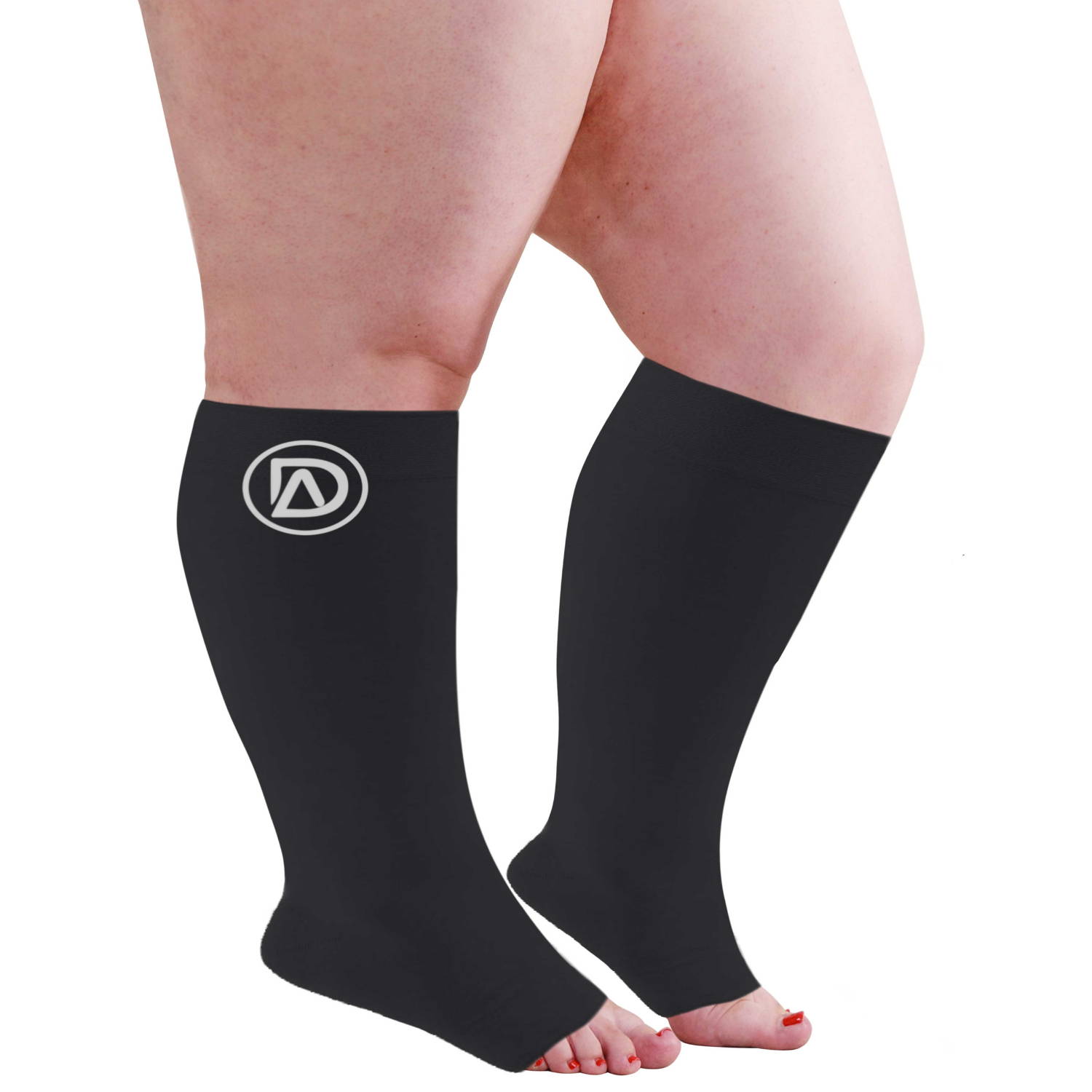 TOELESS COMPRESSION SOCKS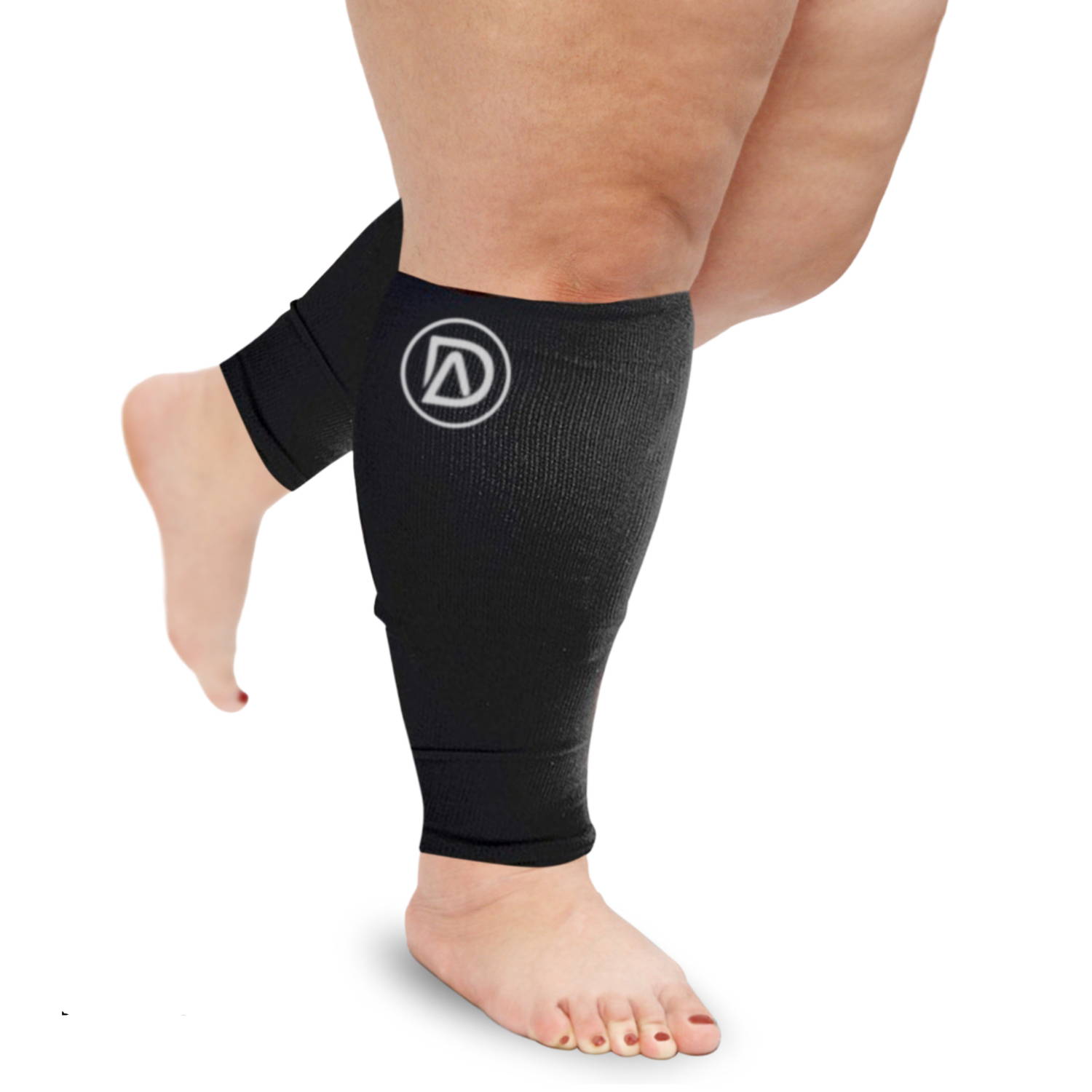 DOMINION ACTIVE compression Socks FEATURES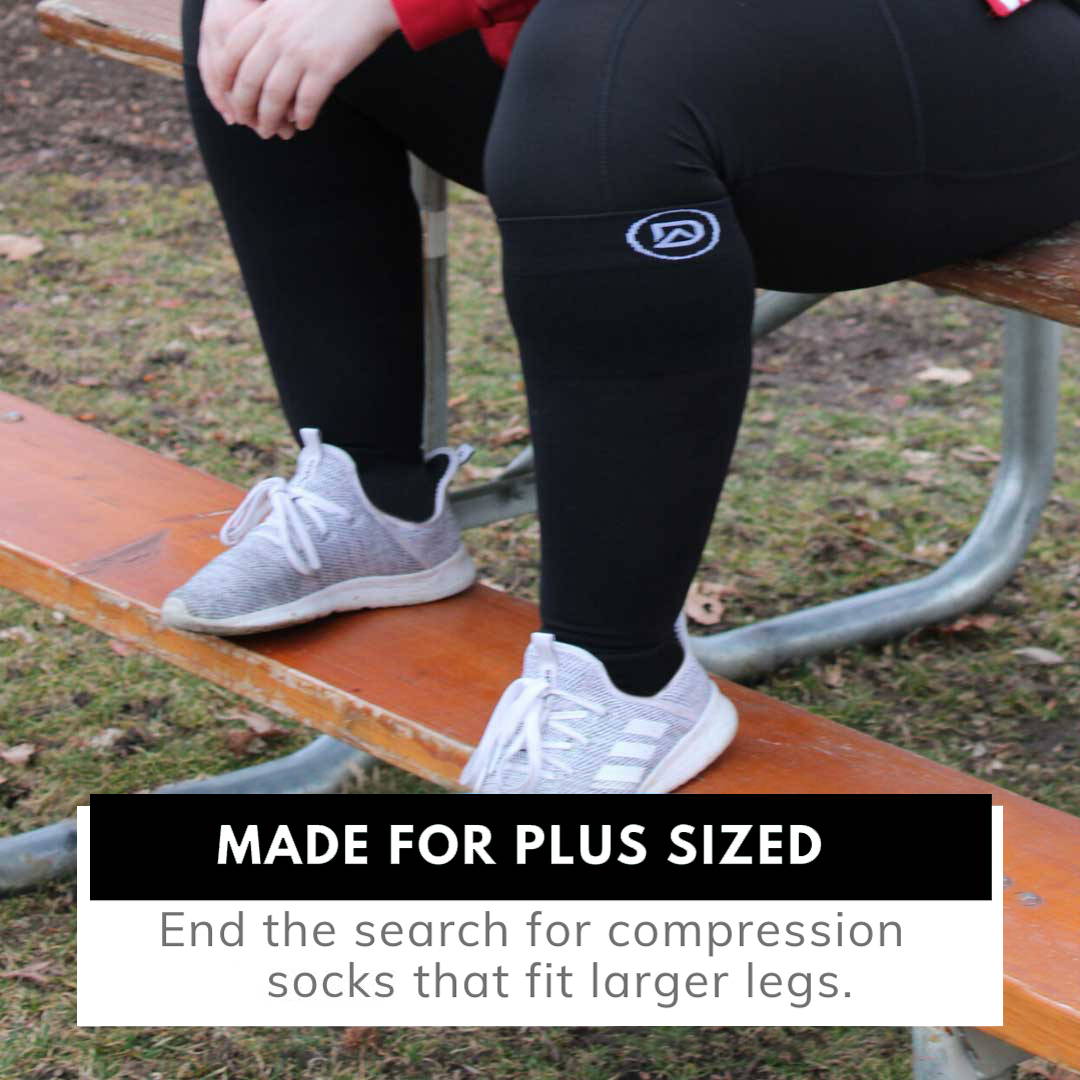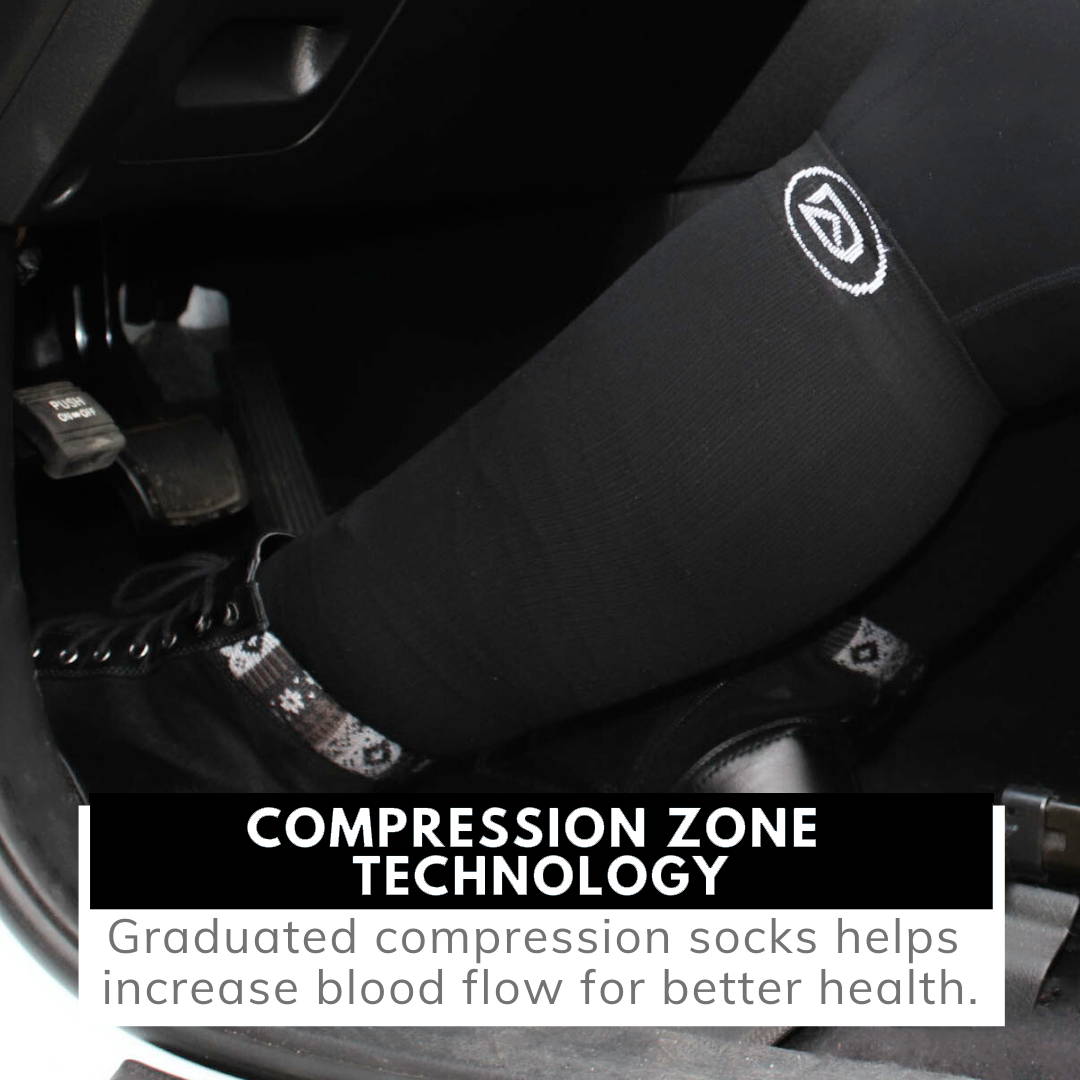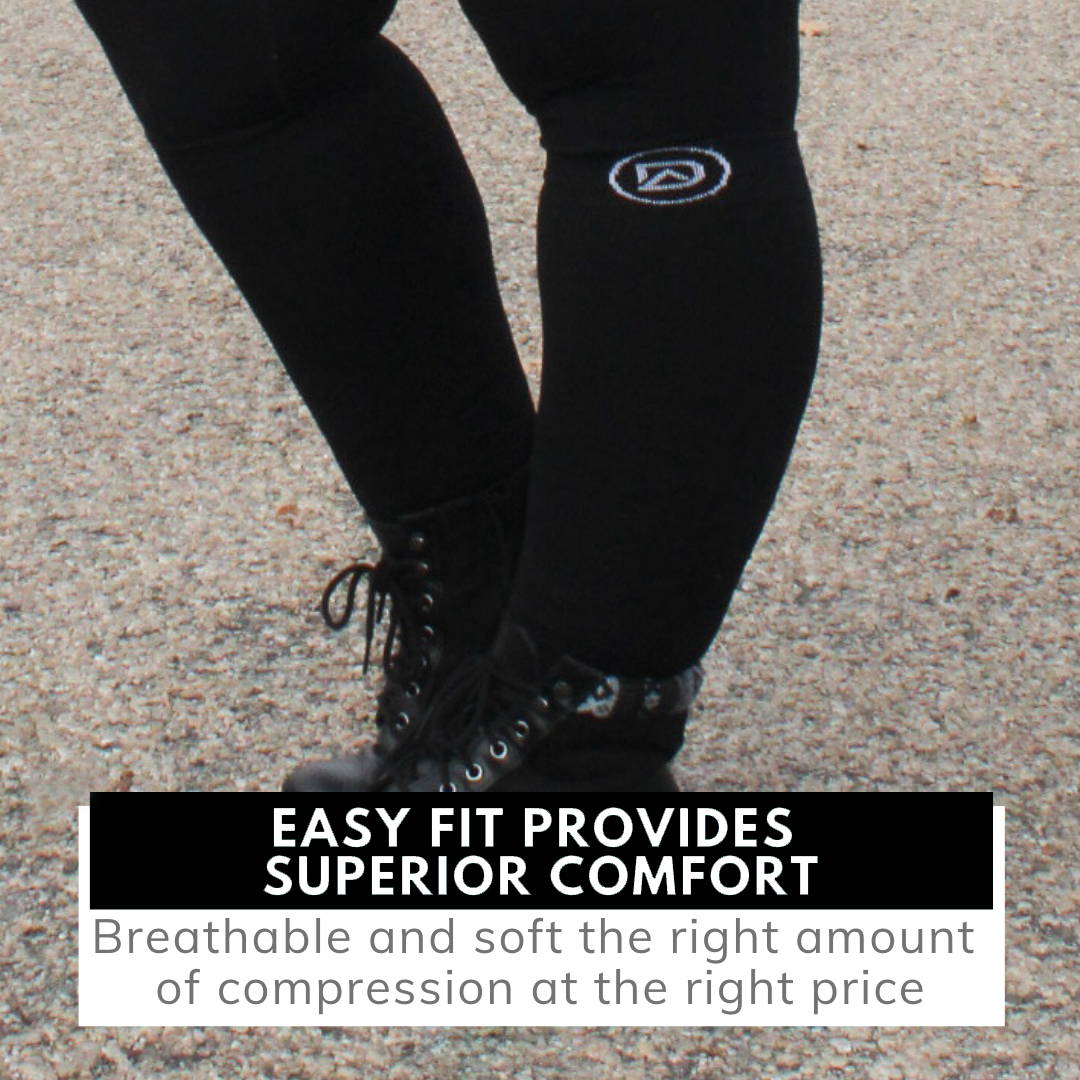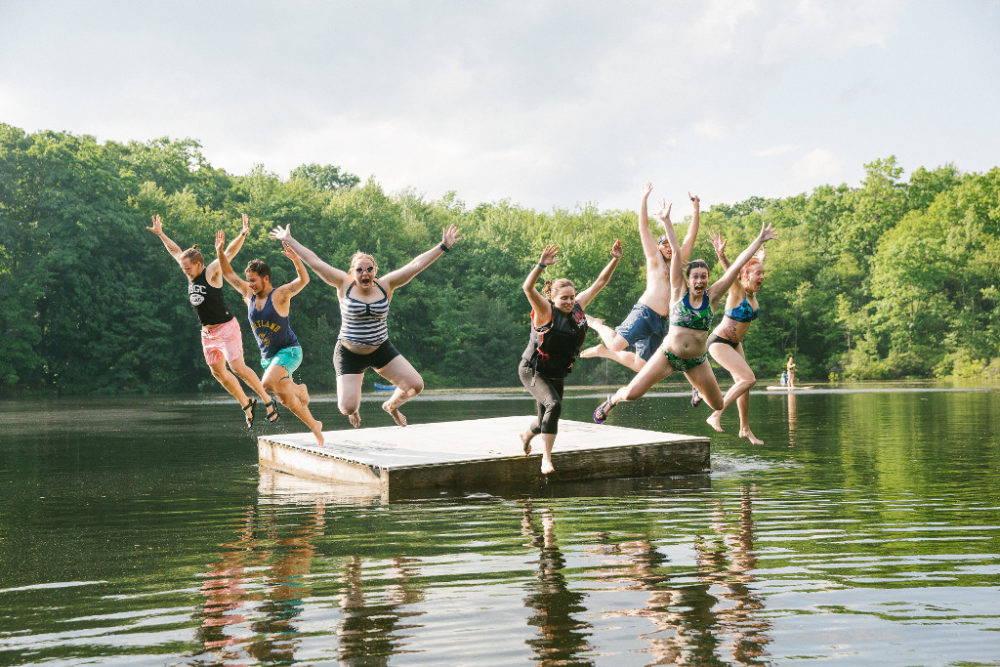 Here at Dominion Active we are just a fun loving group of people who want to make a difference in the world by providing the best compression clothing and advice to those in need.
We live to keep you active!
Copyright © 2019 TheGivenGet All Rights Reserved.