5 Colors Book Light
5 Colors Book Light is made from water resistance and tear-resistance tyvek paper and high-quality white maple wood, materials that will make the book lamp durable. It has a powerful magnet that makes the book lamp to rotate 360 degrees.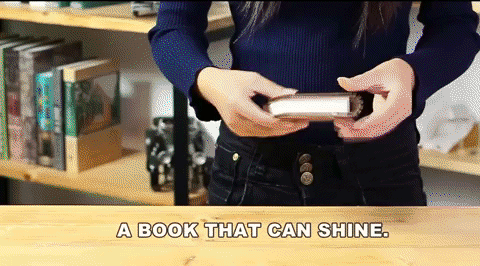 The book lamp is uniquely designed with magnets to lock it in place and can be shaped as round and half circle. Can be placed on your table as reading light, can also be a night light and even as an accent light.
Colors change into different colors by just closing and opening the book. It also has an automatic gradient mode-circularly 5 Gradual Change colors.
This foldable book lamp's can light up for 8 hours after the 2-hours charging. Can be recharge by connecting the power charge wire to your computer or mobile power adaptor USB port.
Warm white color for regular lighting while, warm yellow light provides great help for people to get into sleep. Also an ideal gift for your love ones on any special occasions.