Faith Over Fear Christian T-Shirt
Faith Over Fear Christian T-Shirt
Knowing God's word is the foundation and beginning of choosing faith over fear. Our knowledge of the Bible can be a deciding factor in the strength or weakness of our faith. It's our knowing what God's word says that gives us the courage to boldly stretch our faith in trusting God for the impossible.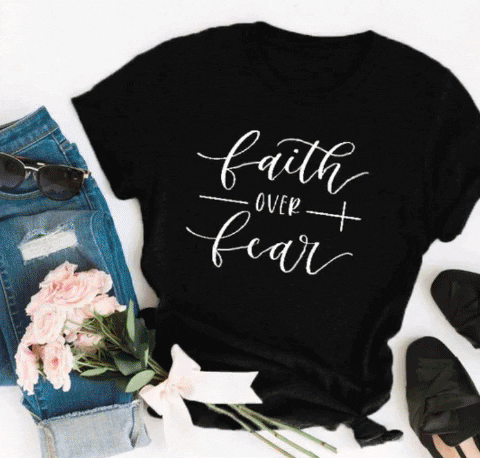 Material: 100% Cotton 
Please note that shirt 100% Cotton doesn't stretch.
Isaiah 43:1 "Don't fear, for I have redeemed you; I have called you by name; you are Mine." God actually commands us not to fear, or worry. The phrase "fear not" is used at least 80 times in the Bible, most likely because He knows the enemy uses fear to decrease our hope and limit our victories.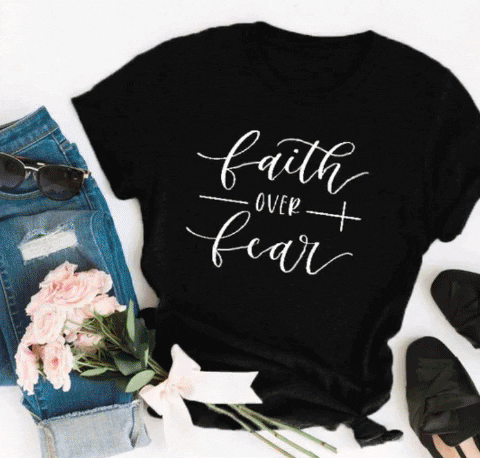 Because of high demand please allow 12-20 Days for shipping. Guaranteed safe and secure checkout!