Sterilizer Bag
Compact Disinfection Bag for Mobile Phone, Clothes, Kills 99.9% of Germs!

CDC suggest to clean and disinfect frequently touched objects and surfaces also wash hands often in daily life.

It's vital to disinfect cell phones, glasses, keys, and other personal items for reducing the risk of infection.

59S UV Disinfection Bag powered by UV LED technology definitely offers a eco-friendly and quick disinfection solution for mask, cellphone and other personal items.

One simple press to start, it is chemical-free and eliminates 99.9% bacteria in 3-Minute.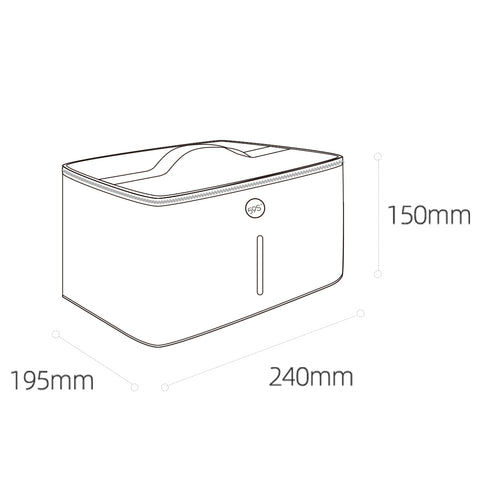 Feature:

Mode: P55
Rechargeable: No
FDA & SGS Tested
Watts: 15.6W
Input: 24V=0.65A
Net Weight: 620g
Dimension: 95 x 77 x 59 inch
UVC LED QTY: 24 PCS
UVC LED Disinfection Advantages