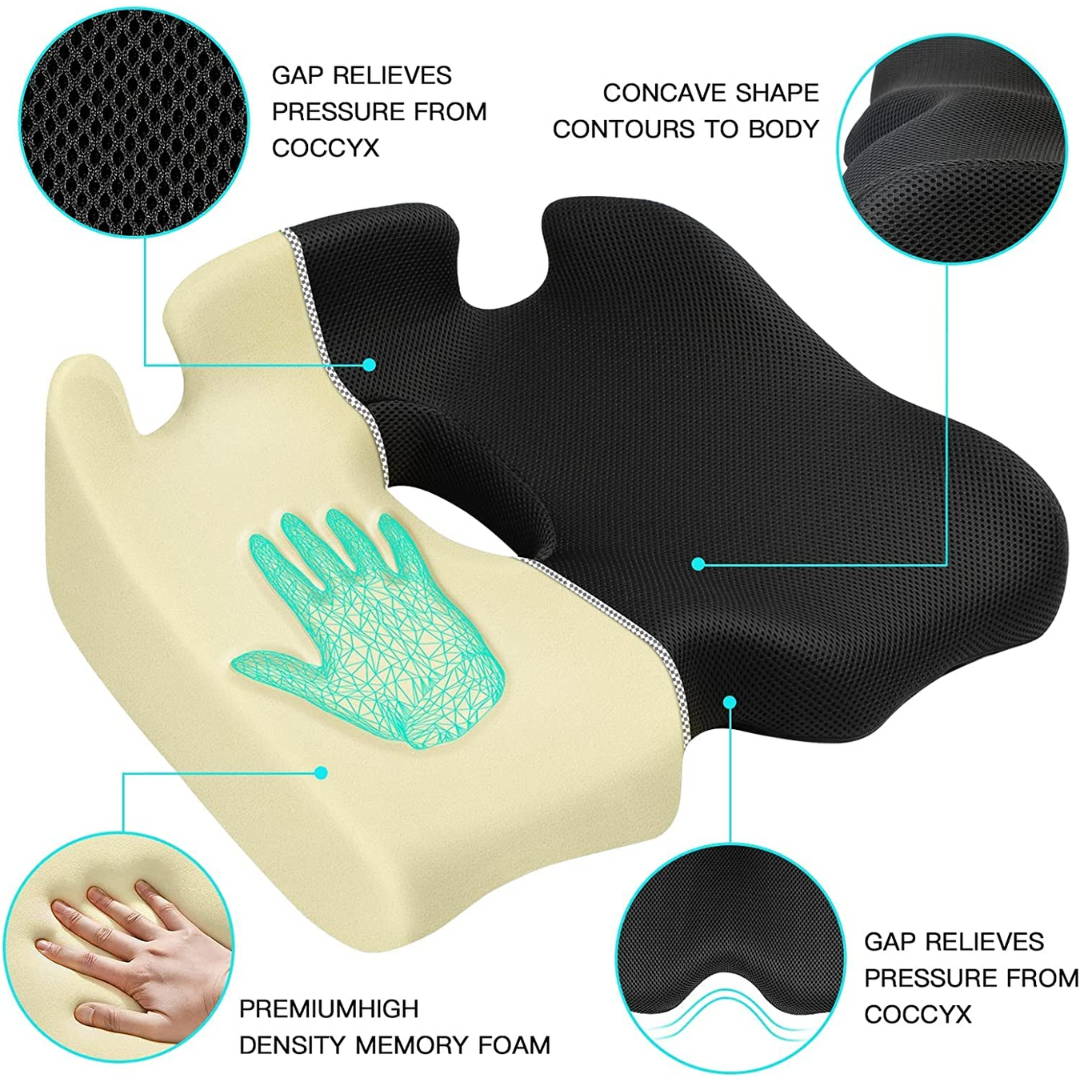 Cushion is designed to provide comfortable seating for sedentary people, allowing you to focus on your work without discomfort. It's perfect for adults weighing between 100-220 lbs. If for some reason our cushions do not fit your seat, just contact us and we will address your issue within 24 hours.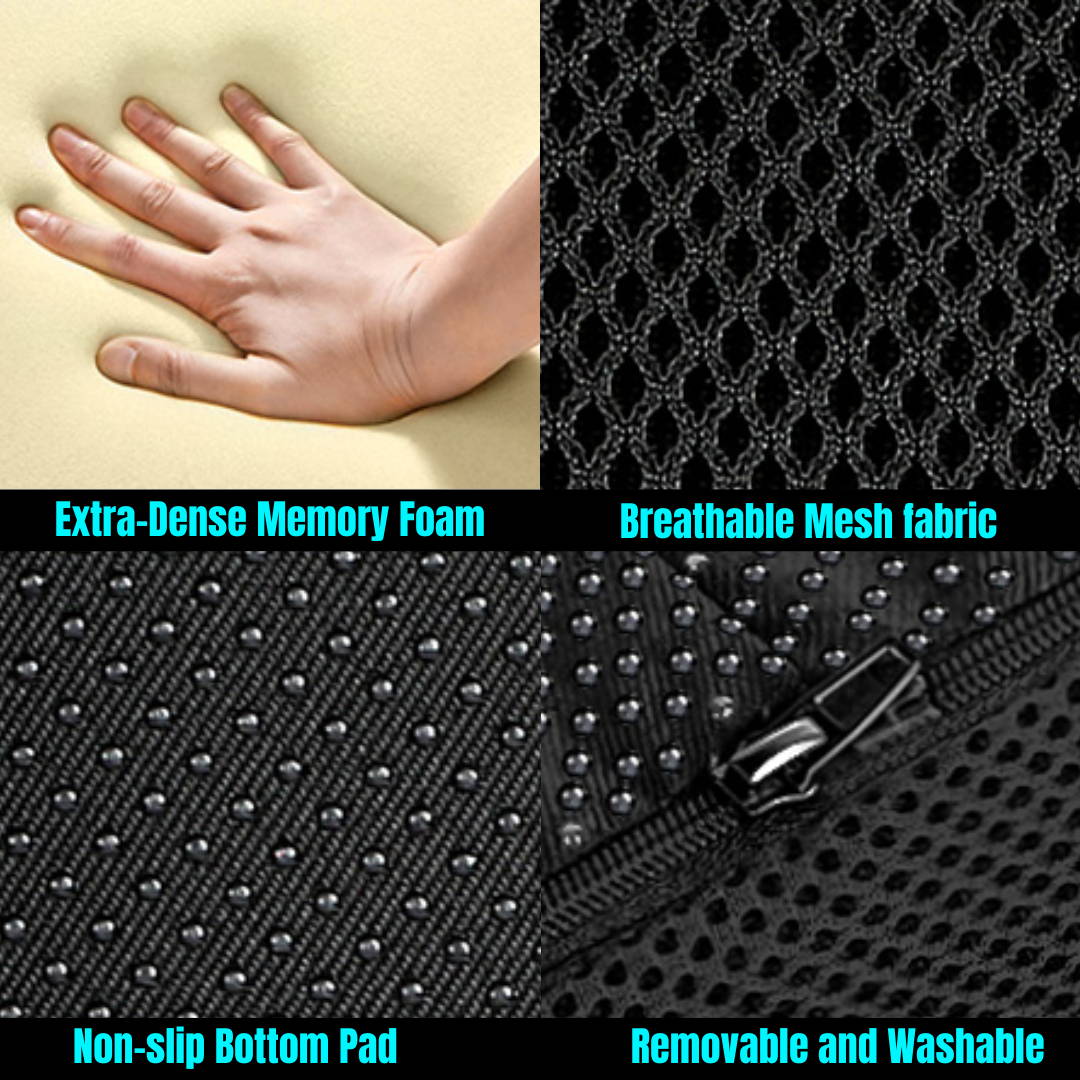 Cushion is made of durable memory foam that provides superior comfort. It's slow-rebounding and always regains its shape after each use, ensuring long-lasting comfort.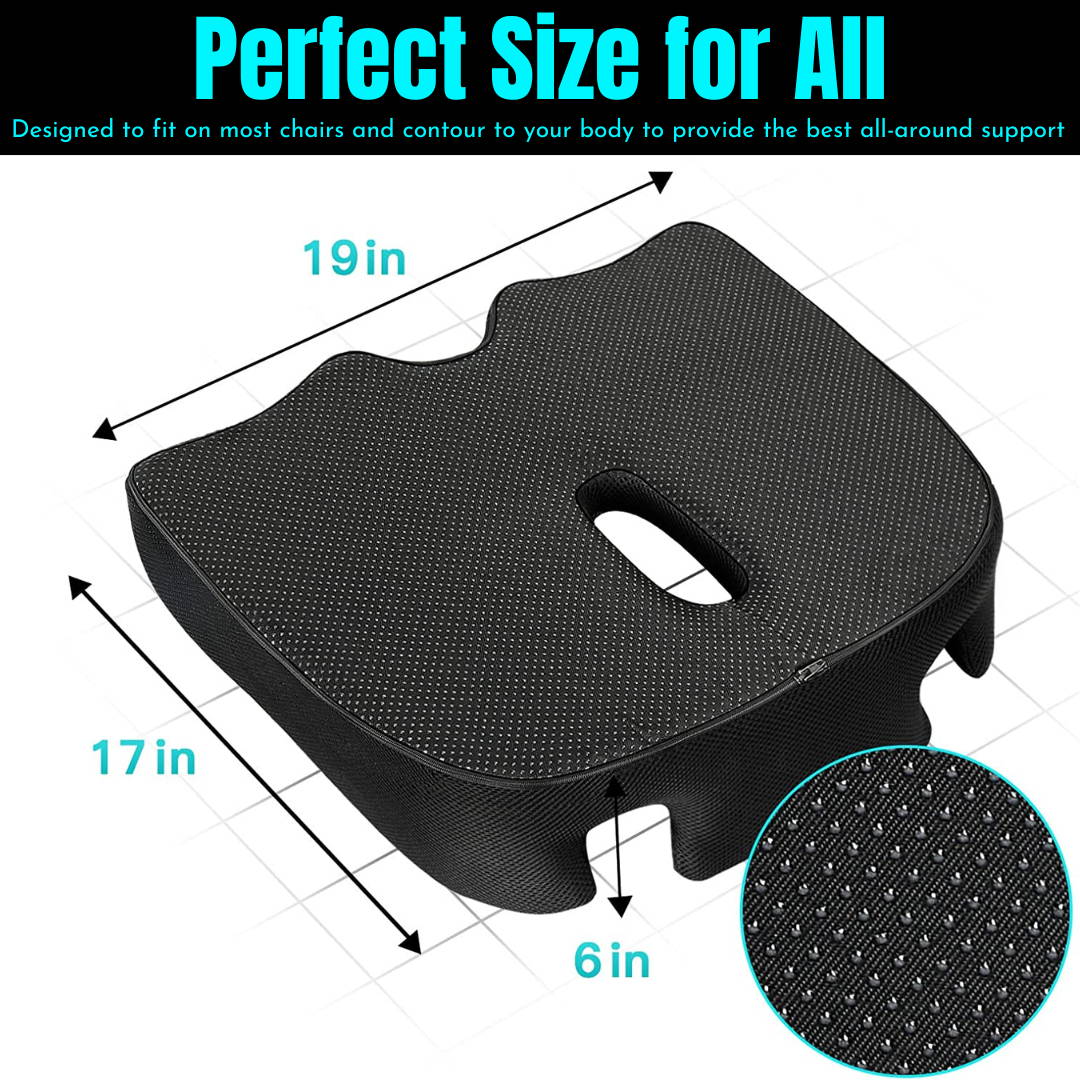 PLUS SIZE - WIDER AND DEEPER

Cushion fits most chairs, making it perfect for use as a car seat cushion, desk chair cushion, sciatica pain relief cushion, gaming chair cushion, or chair cushion for back pain. It measures just 19" x 17" x 6". And includes stay in place mesh!
Copyright © 2023 TheGivenGet. All Rights Reserved.